OQO updates 02 model UMPCs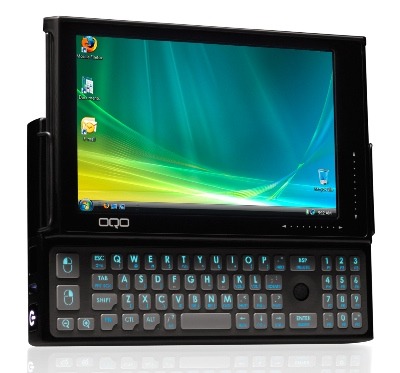 If you need connectivity everywhere, but don't want to carry around a bulky laptop, then chances are you've considered a UMPC. The good news for those that are still considering one is that OQO has updated their 02 lineup.
They've upgraded the processor to a nice 1.6GHz VIA C7-M ULV processor, the low-end hard drive now starts out at 40GB, and the high-end tops out at 80GB. You also get two new options that weren't there before. One is a 32GB SSD drive, the other is an EV-DO Rev. A modem that will work with either Sprint or Verizon.
"We are delighted that OQO has adopted our 1.6GHz VIA C7-M ULV processor for their model 02 computer," commented Richard Brown, Vice President of Corporate Marketing, VIA Technologies, Inc. "This provides further evidence of our leadership in developing cutting-edge platforms for the rapidly growing UMD market."
The best part of all is that they have lowered the price on these. The units will start out at a base price of $1,299, a full $200 drop from their old price. If you already have an OQO 02 and want one of the new EV-DO modems, you can have one installed for $249, but you'll have to part with it for a short time while you send it in for installation.