OPPO Watch curved screen claimed to be a game-changer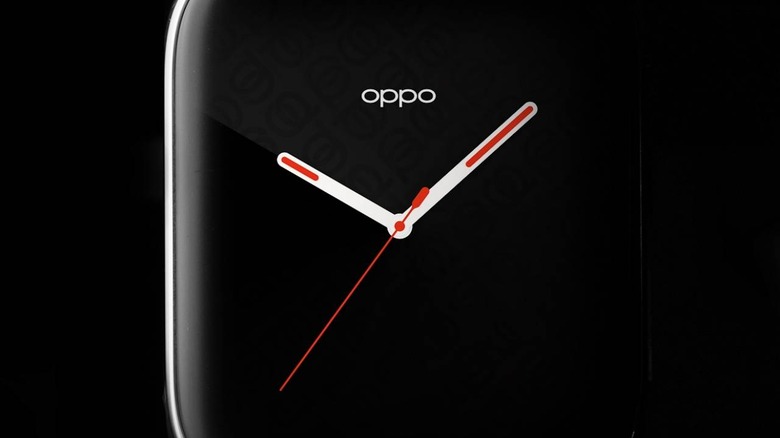 Smartwatches have suddenly become hot items in no small part thanks to the Apple Watch's life-saving health features. As far as smartwatches themselves are concerned, however, there has actually been very little innovation or substantial changes in that space. That is a prime opportunity for anyone and everyone to claim a smartwatch revolution, which is the picture that OPPO's vice-president of global marketing is trying to paint in drumming up hype for the OPPO Watch.
OPPO has been rather loose with teasers surrounding its upcoming products, preferring to ride the wave of Internet leaks rather than desperately stop the flood. Company veep Brian Shen has particularly been active on social media, both on Twitter and its Chinese counterpart Weibo when it comes to the OPPO Watch.
OPPO is admittedly late to the smartwatch scene so some might wonder if it has anything left to impress the crowd. In his latest tweet, Shen delivered exactly that, talking about the smartwatch's curved screen and 3D glass, describing it as a game-changer in that market.
Here's another look at the forthcoming OPPO Watch. 👀 The curved screen and 3D glass will be a game changer. 🤓 pic.twitter.com/ozbl9BXNZq

— Brian Shen (@BrianShenYiRen) February 17, 2020
It might be hype but it does have a pinch of truth to it. Up until now, almost all smartwatches have bezels, including the squarish Apple Watch. By extending all the way to and over the sides, the OPPO Watch's square display may offer more real estate and, therefore, more information than your typical smartwatch.
The OPPO Watch will definitely need that edge, no pun intended, considering how it will most likely be compared to the Apple Watch. Especially if reports are true that it will have the same ECG and heart monitoring features that have made the Apple Watch the wearable superstar. The announcement date for the OPPO Watch is still unknown at this point, especially after the MWC 2020 cancellation. It might be around the corner, though, if OPPO is being this open about its Watch.