OPPO smartwatch with a square face, curved edges teased by company VP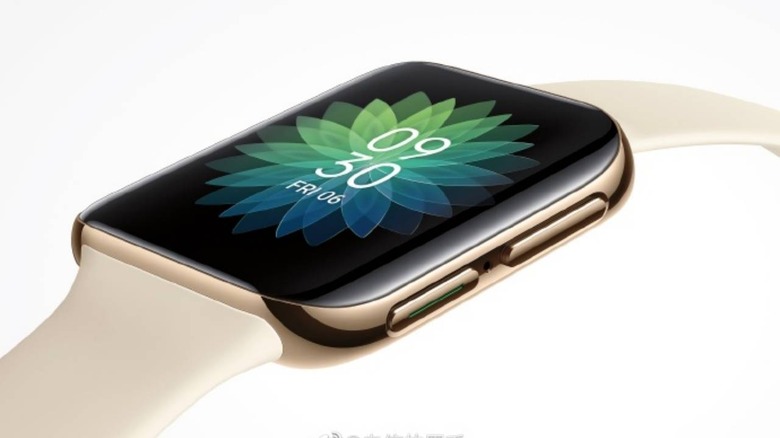 OPPO is not one to sit on its laurels, even after the numerous innovations it kicked off in the mobile market. From its well-renowned VOOC fast charging tech to its periscope-style zoom lens camera, OPPO has made a name for itself that goes beyond many borders, be it geographical or financial. Now it's breaking into new territory again, this time into the realm of wearables and it has started to get the ball rolling in teasing what is the company's first entry into a very competitive smartwatch market.
No matter how OPPO will try to spin the narrative, it will be extremely difficult for its still-unnamed smartwatch to be compared to the Apple Watch. After all, just like rival Xiaomi, it has opted for a design that Apple has held on for years, despite the popularity of circular watch faces. To its credit, the device teased by OPPO vice-president Brian Shen definitely looks the part of a premium wearable, despite what looks like silicone straps.
The exec is particularly proud of the watch's "flexible screen", not that it's a foldable screen. It has just enough malleability to make it curve at the sides, almost like a smartphone. That subtle detail does set it apart visually from the Apple Watch.
The metal body of the device sports two buttons at the side without any crown, again another difference in design. One button has a subtle green accent, perhaps for notifications. The straps seem to seamless attach to the body but, hopefully, they can be swapped out for other materials. Leather would definitely look good on this handsome timepiece.
Beyond appearances, the OPPO smartwatch is also expected to feature an electrocardiogram or ECG reader. It will join a slowly growing number of wearables that are incorporating a much-desired feature that could help save lives or, at the very least, warn them of potential irregular heart rate. No word yet on when OPPO will announce its smartwatch but with MWC 2020 fast approaching, it might not be that far off.