OPPO Reno redeems the brand's durability test reputation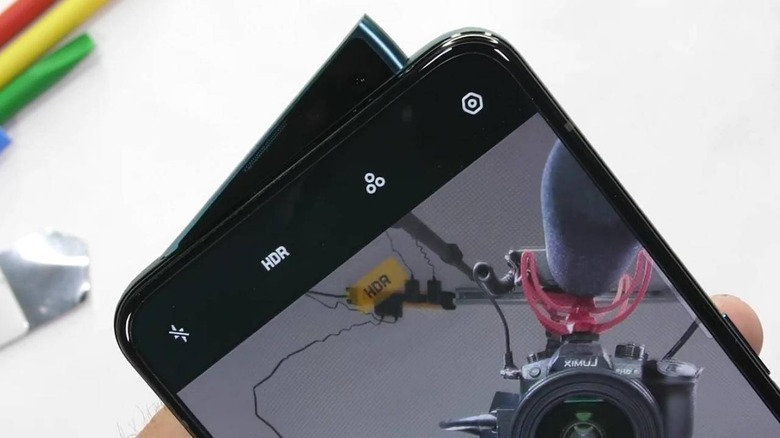 Smartphones these days have become nearly all-glass affairs which may be good for durability. Some, however, have decided to introduce certain features that may compromise structural integrity a bit. The biggest culprit in that regard is the "popup camera" design that the likes of OPPO, Vivo, and ASUS have employed. After practically destroying the OPPO Find X, JerryRigEverything is putting its spiritual successor, the OPPO Reno, through the same tests to see if the company has learned its lessons.
Having a mechanical moving part introduces a few problems as far as durability and ruggedness are concerned. Some OEMs, however, are quite insistent on employing that structure in order to minimize the bezel found on top of phones. Whether those are better or worse than notches or especially punch holes is still undecided.
Those moving parts, however, mean that the phones can't have dust and water resistance to speak of. And in the case of the OPPO Find X, it might have also lead to its catastrophic failure in JerryRigEverything's bend test. With the OPPO Reno, the company switched to a shark fin/gum stick/pizza slice design that may have helped improve its chances of surviving.
The OPPO Reno is, in fact, unexciting when it comes to those tests. It's pretty normal which, in this context, is a very good thing. It passes scratch, burn' and even bend tests with no problems. It even includes that "fall detection feature" that quickly retracts the camera when it believes it is falling from a dangerous height.
How the OPPO Reno differs internally from most popup camera phones, we'll have to wait for a teardown to see. Sadly, it won't give the full story as the YouTuber failed to get the Reno 10x Zoom model with the periscope-style camera.