OPPO Realme 1 to debut with a few missing features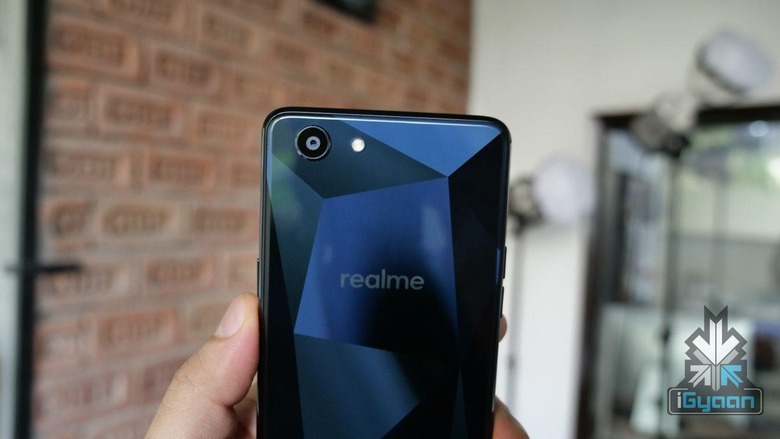 Breaking into the Indian market is no easy task, as some smartphone makers have found out the hard way. As the next biggest smartphone market after China, it is, however, also one of the most promising. Xiaomi has found a place in that market and fellow Chinese company OPPO will be following suit but under a slightly different name. OPPO will be launching a new Realme sub-brand for India but its first smartphone might have cut a few corners to get there.
The OPPO Realme 1 is a mid-range Android smartphone with a few competitive specs thrown in. That includes a 6-inch display with a Full HD+ resolution of 2160x1080. There's a generous 6 GB of RAM and an even more generous 128 GB of storage. There's a 3,410 mAh battery inside that powers the MediaTek Helio P60 processor.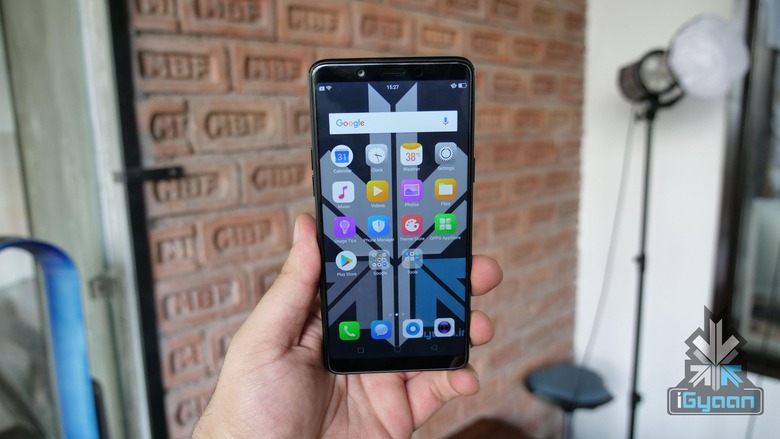 But even as far as mid-range phones go, there are some missing features that don't make much sense these days. You might forgive the lack of a dual camera system, leaving a single 13 megapixel PDAF shooter on the back and an 8 megapixel selfie camera. Most perplexing, however, is the reported lack of a fingerprint scanner, a staple feature even on the cheapest of mid-tier smartphones.
While the Realme 1 might have a hard time standing out in terms of features, it is going to be a looker with its faceted rear design. It's all just a play of light and colors, however. The OPPO Realme 1 is set to launch in India tomorrow, reportedly available exclusively from Amazon where it will fetch a handsome 7,000 INR ($104) price tag.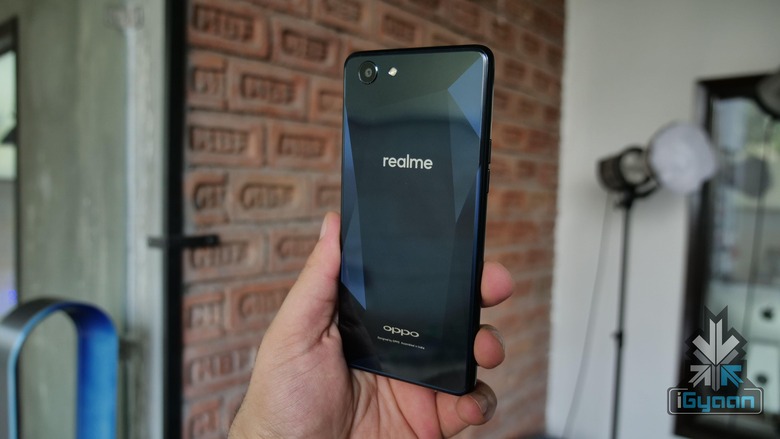 VIA: Igyaan (Cache)