OPPO N3 camera turns on its own, R5 vying for thinnest title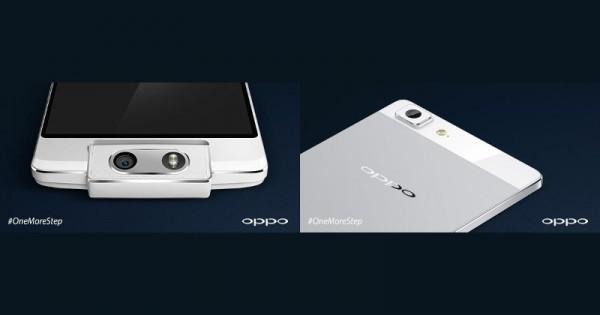 OPPO did reveal the the OPPO N3 today, but that wasn't the only thing it had in store. Aside from a new roster of accessories, the Chinese OEM also announced the OPPO R5 to the crowd as well. Both are intriguing smartphones, especially if you're in the Chinese market. The OPPO N3 turned out to be everything we gathered it would be, auto-rotating camera and all. The OPPO R5, on the other hand, has just probably successfully claimed one of the most coveted title of all: the thinnest smartphone in the world.
OK, so maybe it's not the most coveted smartphone title, but some manufacturers, especially Chinese ones, seem to be racing for that. However, given the recent #bendgate scandal, they might have to rethink their priorities. In any case, the OPPO R5 boasts of an extremely thin profile of 4.85 mm. The thinnest we have on record is BLU Products' VIVO IV with its 5.5 mm profile. That is definitely one thin smartphone that won't make a dent in your pants. Hopefully it won't bend either, given its 5.2-inch screen size.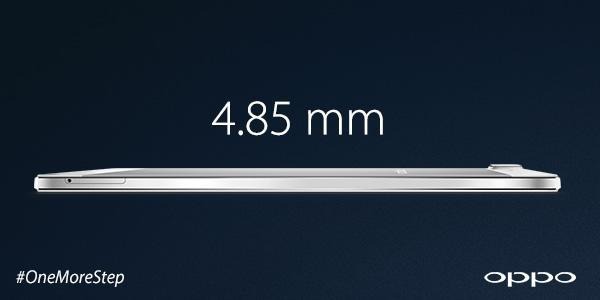 Aside from the extremely thin built, the OPPO R5 sports a mix of high and low-end features. That 5.2-inch screen has a resolution of 1080p and uses AMOLED display technology. It is powered by a Qualcomm Snapdragon 615, the chip maker's first 64-bit octa-core processor, which runs at a max of 1.7 GHz. The rear camera bears a 13 megapixel sensor. And the 2,000 mAh battery is supported by OPPO's VOOC Rapid Charge technology.
As much as we might like thin smartphones, or not, the OPPO N3 is perhaps a tad more interesting, if only for its novelty. The auto-rotating camera is surely the first to catch people's eyes. This single camera has a 16 megapixel 1/2.3-inch sensor. The camera can be made to rotate from facing backwards to facing the forwards with a swipe of the screen in the camera app. Alternatively, OPPO is also offering a separate O-Click accessory for doing just that. While the feature is an obvious fit for selfies, OPPO is selling it to another group of digital photographers: those that love to take panoramic shots. See, the camera can be set to rotate ever so slowly so when you turn the phone on its side, you can take a panoromic photo without having to move an inch.
The rest of the OPPO N3's specs aren't bad either but are disappointing in some aspects. The 5.5-inch screen, for example, stops at 1080p only. The processor is a more or less current gen Qualcomm Snapdragon 801. The battery is a large 3,000 mAh, supported by a VOOC mini Rapid Charge. One other interesting feature of the N3 is what OPPO bills as the Skyline Notification 2.0 which, instead of a single LED dot, illuminates the bottom chin for notifications. And like any high-end smartphone these days, it also has a fingerprint scanner.
The OPPO N3 is noted to have a price tag of 3,999 RMB, which is around $654 when directly converted. The OPPO R5, on the other hand, of course gets a lower price of 2,999 RMB, roughly $491. Availability is noted to start at the end of next month, but that's for the Chinese market only. No word yet on international availability but those details should come later as well.