OPPO Find X2 10-bit high-contrast screen officially teased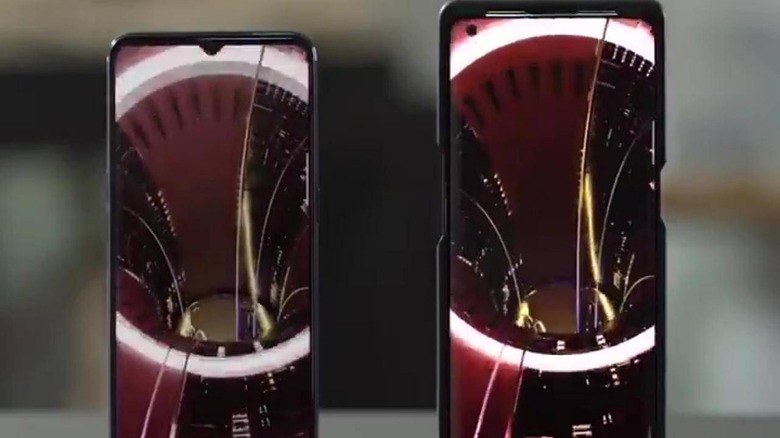 In this day and age of the Internet and social media, there are products that get leaked so much that their creators barely have anything more to say when they get officially announced. Some of these companies frantically try to keep a tighter lid but OPPO is doing the complete opposite. More than just put out cryptic teasers, it is, slowly and massively, revealing the phone and its features in the hopes of still getting the public excited to have the phones in their hands.
OPPO, especially its vice-president Brian Shen, hasn't exactly been secretive about many of the Find X2's features. It already confirmed before how it is using a new custom sensor it co-created with Sony and how it will be running on the latest Snapdragon 865 with 5G in tow. These past days, however, OPPO has been shedding more light on the display which seems to be a key point about the phone.
Imagine the feeling of over a billion colors at your fingertips. #UncoverTheUltimate with #OPPOFindX2 coming soon. 📊 pic.twitter.com/bFIVlec7si

— OPPO (@oppo) February 27, 2020
Over at Twitter, the company boasts of the Find X2's 10-bit OLED screen. According to OPPO, other phones today, whether LCD or OLED, use 8-bit technology, which means it is capable of display 256 shades of a single color (not 256 colors, to be clear) while its 10-bit screen is able to show off 1,024 shades. In practice, it is saying that you won't see color banding in single-color images.
A device capable of displaying 1 billion colors is coming soon. 📊#OPPOFindX2 #UncoverTheUltimate pic.twitter.com/27GPhX53Ad

— OPPO (@oppo) February 27, 2020
OPPO also boasts of the phone's 5,000,000:1 contrast ratio that, in theory, should result in deeper blacks, brighter whites, and sharper colors. Intentionally or not, OPPO's tweet pretty much confirms that the Find X2 will have a punch-hole cutout in the corner rather than the popup camera of its predecessor.
Testing a 5,000,000:1 contrast ratio for life-like vibrancy on a 120Hz screen. Coming soon on #OPPOFindX2. #UncoverTheUltimate pic.twitter.com/Ozg79eVhsp

— OPPO (@oppo) February 26, 2020
These teasers could very well make fans' mouths water but those claims still have to be put to the test. Fortunately, they won't have to wait long as OPPO scheduled the out-of-MWC announcement for the Find X2 on March 6.