OPPO A83's 18:9 screen has plenty of bezels to go around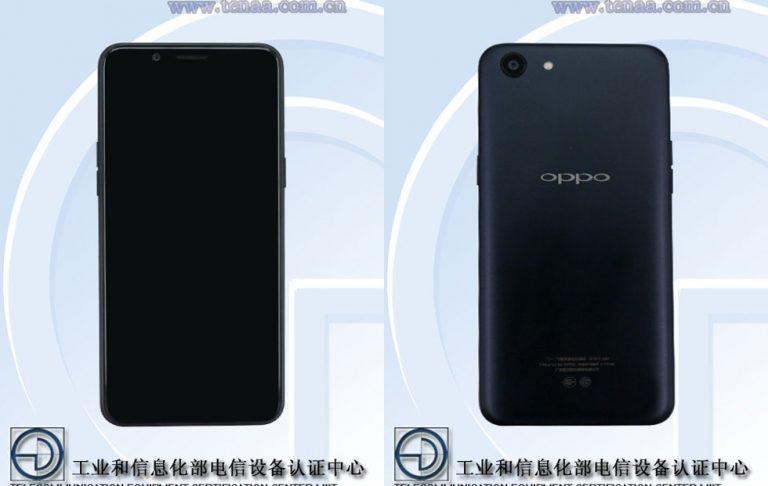 Most of the time, when you hear "18:9 screen" these days, you usually associate it with bezel-less designs like those on the LG V30, the Galaxy S8, and the iPhone X. While that may be true, it isn't always the case. Take, for example, the OPPO A83 that has popped up on TENAA. It does have an 18:9 screen, though HD+ only, but it is still shown to have some rather noticeable bezels at the sides, especially with the white model.
The reason why most of 18:9 screens we have seen so far have thin bezels is to keep the phone size from getting larger with the larger display panel. Granted, the OPPO A83's bezels are still smaller that most 5.7-inch phones, but don't go dreaming of Full Vision or Infinity Display screens just yet.
Actually, probably don't go dreaming at all. The OPPO A83 isn't all that much, lying on the lower mid-range spectrum. TENAA gives it a 2.5 GHz octa-core processor with 2 GB of RAM and a measly 16 GB of storage, though there will be an option to double that configuration with 4 GB RAM and 32 GB storage. The screen, as mentioned, is a 5.7-inch panel with a 1440x720 resolution.
The 13 megapixel rear camera and 8 megapixel selfie shooter pretty much cements the phone in the lower tiers. It does, at least, have a decent 3,090 mAh battery. Sadly, it will run only on Android 7.1.1 out of the box, as OPPO hasn't exactly been at the forefront of Android updates.
The OPPO A83 is expected to launch on 30th December. According to TENAA, color options will include black and gold, the latter with the white front that will really make the bezels shine.
VIA: TENAA