Opera's Chinese buyout falls through, cheaper deal in place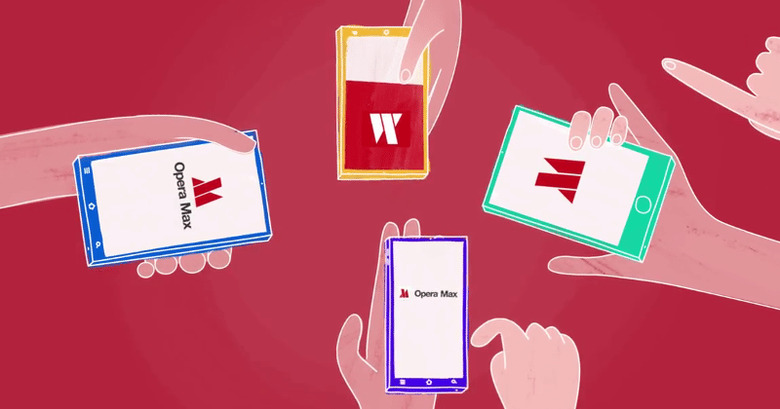 Instead of getting $1.2 billion, Opera will have to settle for just half of that. That is the new deal that the once extremely popular mobile web browser maker and a consortium of Chinese Internet firms have reached after the original, more lucrative offer didn't get approved in time. The new deal also involves only selling parts of Opera's overall business, but it will naturally be the most significant parts, and the very parts that could cause some concern from privacy advocates and some governments.
Opera was really just the victim of rotten luck, or so it seems. The original deal, which was put in place early this year, was well accepted by Opera's board of directors and seemed good to go. However, the buyout needed approval from both US and Chinese regulators. Neither have actually given a thumbs down, at least not yet. What happened was that the approval, or denial, didn't arrive on time. The deadline for the deal as well as the approval from the US Committee on Foreign Investment, lapsed last Friday.
Part of the problem was that some of Opera's businesses might have raised some concern in the US. So in a redux, they will split Opera up instead. The Kunqi consortium, which includes giants like Kunlun Tech and Qihoo 360, will acquire, among other things, Opera's browsers and performance and privacy apps businesses. All for $600 million. What will remain with Opera are its advertising, TV, and games operations.
Both sides are hoping that the smaller number of businesses will expedite regulatory approval. But it will undoubtedly still raise flags in the US. Much of Opera's killer features, the very ones that the Chinese consortium will be buying, involve channeling, though not storing, user data through Opera's servers. In particular, those apps and features that promise data savings have to be processed on Opera's servers to compress them. Already a privacy concern, the stakes are raised even higher as those operations will be handled by Chinese firms after the acquisition, an idea that might not sit well with the US government.
For now, however, neither side have confirmed this new agreement, though Opera is most likely very eager to have this deal closed.
SOURCE: Reuters