Opera power saving mode aims to get you 50% more battery life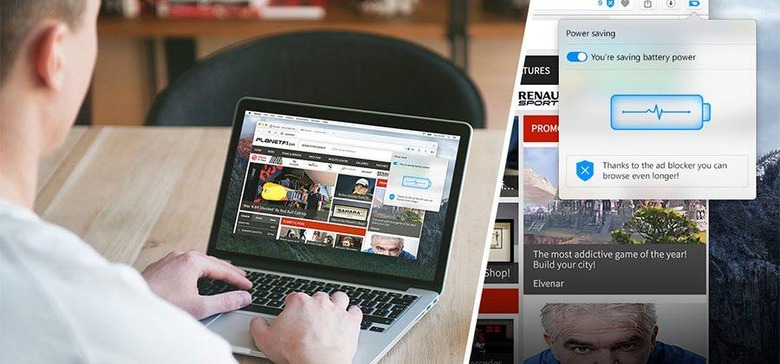 Opera has announced a new feature that has been added to the developer channel for Opera for computers. The new feature is one that people who work frequently from a laptop computer will appreciate. Power saving mode claims to be able to extend your laptop battery life by 50% compared with using another browser such as Google Chrome.
For some laptops 50% more battery life could mean several more hours of use per charge. With the new mode when the laptop power cable is unplugged, a battery icon will appear next to the search and address field in the Opera browser. The user can click that battery icon to turn on the power saving mode. The browser will automatically suggest power saving mode when the notebook gets down to 20% remaining battery.
To deliver these power savings Opera reduces activity in background tabs and wakes the CPU less often thanks to optimal scheduling of JavaScript timers. Unused plug-ins are automatically paused and frame rate is reduced to 30 frames per second. Video playback parameters are tuned and the use of hardware accelerated video codecs is forced. Animations in browser themes are also turned off.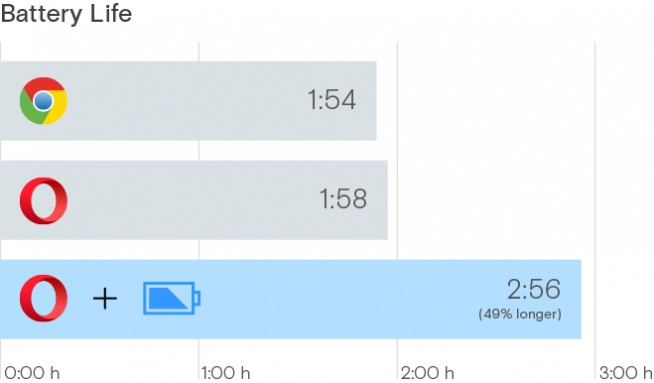 Opera says that it came by the 50% battery life claim by creating benchmarks that resemble real life, which includes idle time and background activity. The developer team wrote code that wakes the processor up as little as possible. Opera says that its benchmark with Chrome ran for 1 hour and 54 minutes on a laptop running Windows 10, Opera alone lasted 1hour an 58 minutes. Opera with the new power saving mode enabled lasted 2 hours and 56 minutes. The machine used in the tests was a Lenovo X250 with Core i7, 16GB of RAM, and a Dell XPS 13 with 16GB of RAM and Windows 10 64-bit.
SOURCE: Opera