Opera Mini is getting a built-in Download Helper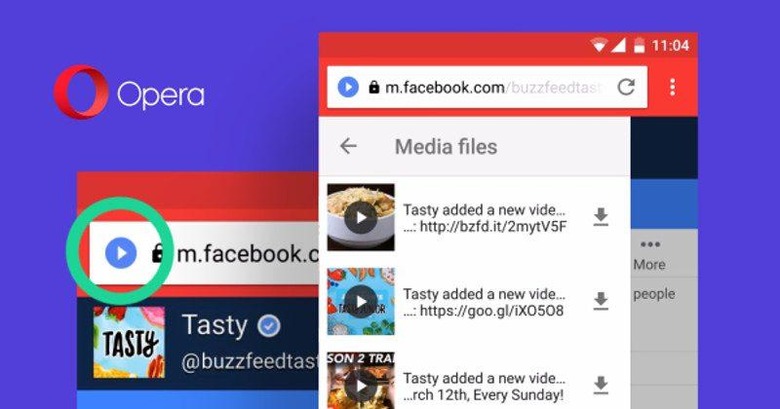 Yes, Opera Mini is still alive. The name once synonymous with web browsers for phones, whether smart or not, has practically been overshadowed by the likes of Chrome and Firefox. That's not to say, however, that Opera doesn't have something unique to offer anymore. Keeping true to its core mission to help users save data, Opera is announcing new features it is rolling out to Android, including its own built-in download helper as well as Facebook monitoring and notifications.
Anyone who has ever tried to download anything, especially from free sources, knows how getting the exact download link can be akin to a treasure hunt. But with the rise of less than innocent ads, it can sometimes be a dangerous adventure as well. On desktop web browsers, that is somewhat made easier with download helpers that, almost like magic, offer users a list of files that can be downloaded. And now Opera is bringing to that to the mobile web on Android.
Now, Android Mini will also give a list for files, even videos and music, that are available on the current web page that you're viewing. The idea behind the feature is that it saves you data by saving you from having to scroll and click around just to find your actual target. It could, however, end up costing you more data because it almost makes it too easy to download more stuff.
This download helper utility, however, is only available in Opera Mini's Extreme data saving mode, so you have to double check that first. It also doesn't work yet with all websites. Opera lists Facebook, Pagalworld, Tubidy, DJPunjab just to name a few. No mention of YouTube or other less popular websites.
Opera Mini is also competing with Facebook's Android apps, somewhat. The main Facebook app is notorious for being a resource hog, both in terms of memory and data consumption. While there is Lite app, some users don't exactly need all the bells and whistles of an app at all. Some are only interested in notifications. In the latest Opera Mini update, users can opt to have a dedicated Facebook Notification that does nothing except notify you of replies, requests, and direct messages. For anything else, like actually viewing and acting on those notifications, you'll have to use Opera Mini, which promises to consume less data than the Facebook app.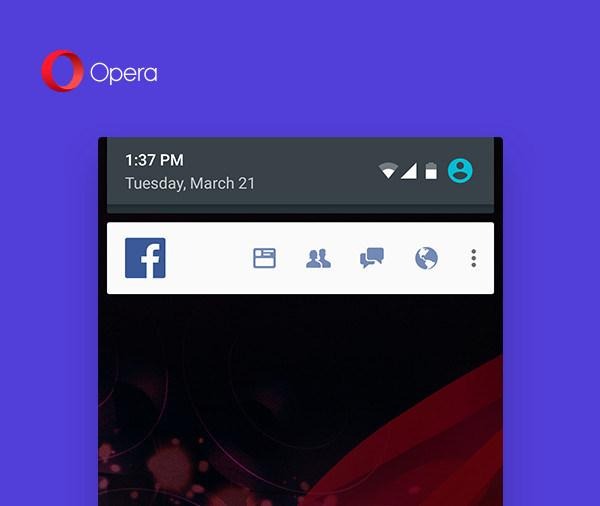 SOURCE: Opera