Opera Mini Coming To The iPad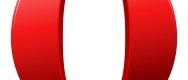 For many iPad users this is welcome news. Opera is planning to introduce a iPad specific version of its popular Opera Mini browser at the Mobile World Congress next week. Opera Mini has been available for iOS devices for awhile now, but this will be Opera's first step into the tablet world. Expect Opera to use every inch of the iPads larger screen size.
"Our developers have been hard at work building the mobile browser of the future for both consumers and mobile operators," said Lars Boilesen, CEO of Opera Software. The Opera Mini has been a popular alternative to Apple's Safari and many of company's browsers are popular for other smartphones as well as Nintendo's Wii and DSi.
Opera is also planning on introducing new versions of Opera Mini on the iPhone as well as on the Android, Blackberry, J2ME, and Symbian platforms. The browser has been immensely popular since it gained Apple's approval early last year with 1 million downloads in the first 24 hours. Opera says that more than 100 million people use its browsers every month, mostly the Opera Mini.
[Via MacWorld]