Opera Mini 5.1 for windows Mobile launches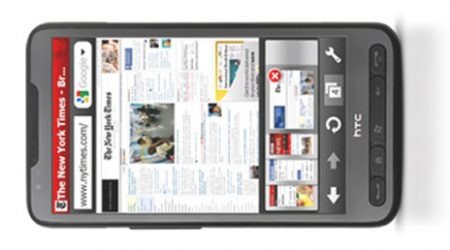 Opera has announced that its new Opera Mini 5.1 web browser is now available for Windows Mobile. The web browser is designed to support smartphones with higher resolution screens and accelerometers. With 5.1, the user can set the browser to be the default on WinMo devices.
The availability of the 5.1 browser for WinMo adds another handset to the line of 5.1 compatible devices with the browser already available for Java, Android, and Blackberry smartphones. The browser also promises an improved page layout when surfing the web on a Windows Mobile device.
Among the new features is support for auto rotating phones. The new browser also has advanced configuration support for power users. The server backbone in the new browser version promises to cut mobile data bills by up to 90% by reducing the data transferred to the phone as you surf. You can download the browser right now.