Opera For Android With Built-In Free VPN Goes Into Beta Testing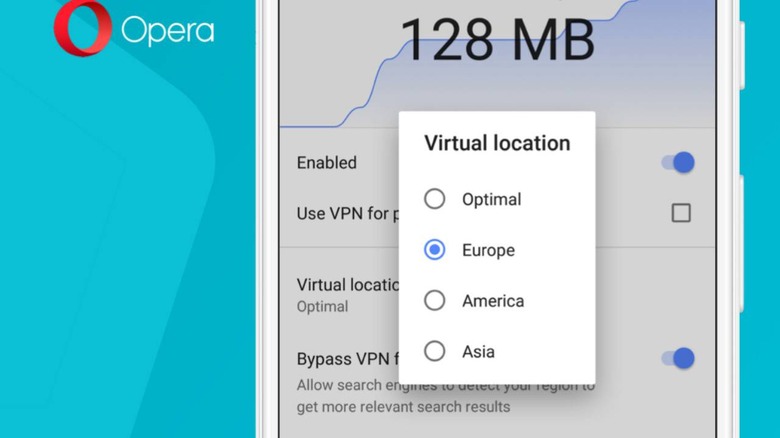 There is a lot of shenanigans happening online these days and many of them happen through our smartphones. From malicious apps both subtle and overt to websites we visit, it seems that anyone and everyone is out to get us, or at least our data. And while there is no shortage of apps and tools to protect our privacy even on mobile, not all of them are as easy as flicking a switch. To fill that need, Opera is now testing a built-in VPN for its Android browser so that you won't have to install anything extra just to get around eavesdroppers and even region locks.
This isn't the first time Opera has fiddled with a built-in VPN feature in its web browser, of course. That feature has long been present on the desktop versions so this announcement is quite long overdue. The timing, of course, couldn't be better.
Opera's built-in VPN for Android is easy enough to use, or at least hopefully it is. You just tap the toggle to enable it and you're done. You can, however, also choose your virtual location, be it in Europe, America or Asia. Or, if you're not sure, you can just set it to the default Optimal setting.
A VPN would mask your IP address so that spies and websites won't know where you're really coming from, or even what device you're using. There are usually some speed penalties with VPN enabled, though Opera isn't talking about that much. It does, however, promise that it's a no-log service so it won't be collecting any information that passes through those VPN servers.
That said, even VPNs, especially mobile VPNs, are being looked at with suspicion these days. Thanks to Facebook's Onavo VPN and, more recently, the Facebook Research app, VPNs have become tools to violate privacy as much as to protect it. If, however, you do trust Opera's word, you can install the beta version of Opera for Android to get into the test group and try it out yourself.