Opera claims 56% of users are mobile-only Web surfers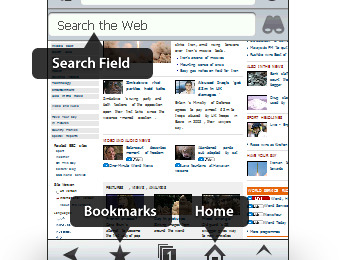 Opera may not be the biggest name in the world of browsers, but when you hone the focus into mobile browsers, it begins to sing a different tune. The software company has revealed some interesting statistics about its users, which provide some fascinating insight into what kind of person the average Opera mobile user is. One thing to keep in mind, though, is that these numbers are on a global scale.
Obviously, in the US, we're quite a long way from the notion that the only place we'll ever connect to the Internet is on a mobile device. In other territories, though, smartphones are seen as computers. Just look at this stat from Opera – of those who use the company's mobile Web browser, 56% said the only place they access their Web is from their mobile device. Among all survey participants, including those who don't use Opera, 43% said mobile browsers are their sole browser experience.
So in other words, among those who don't have a fancy desktop or laptop, they are finding Opera's Web browsing solution to be more ideal. A lot of Web developers probably dismiss Opera as not being worth the extra time and effort to optimize for, but those with an international reach and a wide base of mobile viewers may want to rethink that strategy. This study looked at 34,000 users across 22 different countries spanning four continents. The study spans from November 2010 to November 2011.
[via Web Monkey]