Opera 60 Puts Crypto Wallets And Web 3.0 In Your Desktop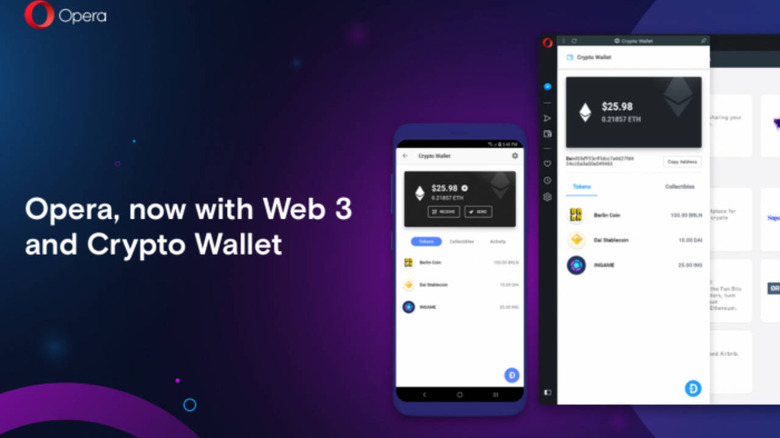 While Google and Mozilla are fighting over becoming the web browser on all platforms, Opera is fighting a different battle. It is waging war against the institutions and companies that would steal people's information from under their noses. That isn't just science fiction and it's pretty much the reality that the likes of Facebook have slapped in our faces. That's why the browser maker is rolling out Opera version 60, codenamed "Reborn 3" to fight that good fight using blockchains, Crypto Wallets, and Web 3.0.
If you're still reeling from the whole Web 2.0 hype and buzz just a few years ago, don't worry. Web 3.0 still isn't a thing and is primarily pushed by the most ardent supporters of blockchains. It's one of those technologies that an even smaller number of people understand compared to Web 2.0. In a nutshell, however, it's all about having decentralized systems with no single point of failure or control, all protected and governed by cryptography.
Since cryptography is the currency of Web 3.0, you'll need a wallet to keep those keys and coins safe. Opera introduced a built-in Crypto Wallet in its Android app and it's now bringing that to the desktop as well. More than just storing cryptocurrency, Opera's wallet also stores your identification for these Web 3.0 sites, services, and apps. For now, it seems that only the Ethereum dApps are supported.
Of course, the release isn't just about Web 3.0 either. Opera 60 also brings other privacy-related improvements across the board, like a faster built-in VPN service and more convenient ad-blocking. It also improves on sharing content with paired smartphones, including syncing that Crypto Wallet.
Opera 60 "Reborn 3" also gets a facelift that the browser maker calls "borderless design", almost in line with the bezel-less trends in smartphones. On a side note, Opera has also started a privacy-focused campaign, which includes a short film, that takes a subtle jab at Google in Europe.