OpenMoko Neo FreeRunner goes on sale July 4th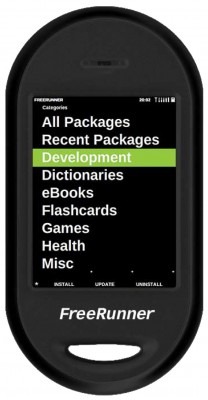 After being in development for quite sometime, OpenMoko Neo FreeRunner is now available for end users to buy. On July 4th, OpenMoko will be taking orders for the handset and expected to be shipping on July 7th.
The Linux powered handset will be available in two version, 850MHz or 900 MHz Tri-band GSM. It weighing 6.5 ounces and features a 2.8-inch touch screen with 480 x 640 VGA resolution, 802.11b/g WiFi, AGPS, GRPS 2.5G, Bluetooth 2.0, two 3-axis motion sensors, and 128MB WSDRAM / 256MB NAND Flash.
The OpenMoko Neo FreeRunner comes with the price tag of $399 and will be available directly from OpenMoko.com store or via distributors in EU, India, and North America.