Open Source Gameboy made with Arduino processor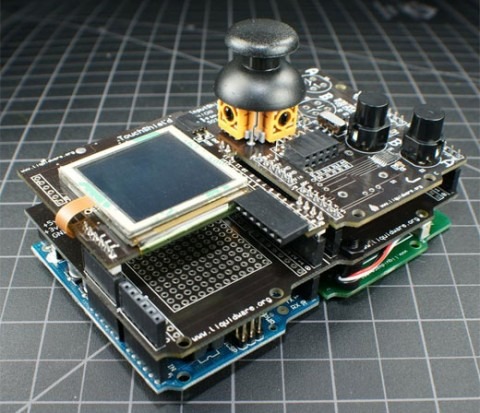 Oh, the Gameboy. How you fill my heart with nostalgia. And though you can still readily find the handy devices online for cheap, it's an entirely different story when you can make one for yourself.
Matt from Liquidware Antipasto, has made an open source Gameboy called the Gamepack that uses extra parts to make for some fun gaming action. It features an Arduino microprocessor, a 128 x 128 TouchShield Stealth color OLED touchscreen and an InputShield board. This includes a joystick, rumble effects and control buttons.
You can buy the Gamepack right now as a kit. Sounds like a fun weekend project, to me. It currently only runs some simple code, but the idea is that others will use the kit to make more complex games. You can buy the kit now for $249. Check out the Gamepack in action below: