OnStar tracks Santa again this Christmas Eve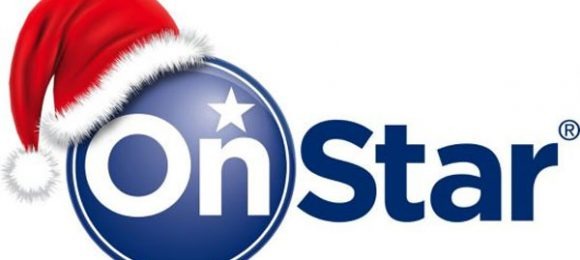 If you own a General Motors vehicle that has OnStar service, you will be able to use the OnStar button to keep track of Santa Claus again this Christmas Eve. OnStar has been tracking Santa during his Christmas Eve flight for the last several years. OnStar is collaborating with NORAD and the annual Track Santa program.
I mentioned earlier this week that the official NORAD online search destination for tracking Santa this year is Bing rather than Google, which has held the contract for the last few years. OnStar will be tracking Santa from 7 AM on December 24 until 5 AM on December 25. Anyone with an active OnStar subscription can press the blue OnStar button and request a "Santa Update" to find out Santa's current location.
This year owners of vehicles made by manufacturers other than GM can also use the service if their car has one of the OnStar accessory mirrors that are available. There are many ways to keep track of Santa this Christmas eve. You can use OnStar, or you can go online for the official NORAD tracking with Bing. While Google is no longer the official NORAD tracking partner, it is also keeping track of Santa using Google Maps.
There is also an official NORAD Track Santa mobile app for various platforms. The only downside to tracking Santa with OnStar is children are likely to have parents running back and forth to the car constantly on Christmas Eve.