OnLive Desktop app hits Microsoft roadblock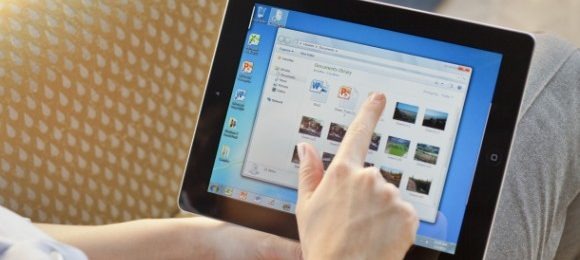 Cloud gaming service OnLive recently released a virtual Desktop app that worked as a Windows 7 client to stream Microsoft's desktop Office suite to users' iPads or Android tablets. The service seemed too good to be true and some questioned whether it was in violation of Microsoft's licensing terms. Well, question no more as the software giant has broached the subject today with an obvious disapproval.
Microsoft's corporate VP of Worldwide Licensing and Pricing, Joe Matz, revealed in a blog post today that the company is currently in talks with OnLive to resolve the issue. He clarified that if OnLive wants to remotely host Windows 7 for customers, then those customers must first have their own licenses to the software directly with Microsoft.
"We are actively engaged with OnLive with the hope of bringing them into a properly licensed scenario, and we are committed to seeing this issue is resolved," wrote Matz. "Customers that want to work with partners to have them host Windows 7 in a Virtual Desktop Infrastructure solution on their behalf, can do so when the customer provides the partner licenses through the customer's own agreements with Microsoft."
Released earlier this year, the OnLive desktop app gives iPad or Android tablet users instant access via the cloud to Windows desktop software, such as Office Word, Excel, and Powerpoint. Free account users get 2GB of cloud storage along with access to the software, while pro plans were in the pipeline that would cost up to $9.99 per month for priority access and additional cloud storage of up to 50GB.
[via Wired]