Onkyo Sotec DC204A3 is latest netbook offering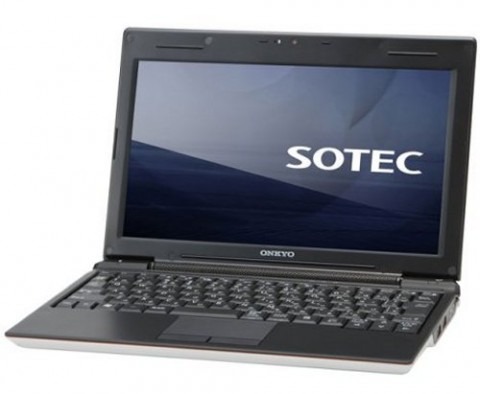 It seems like everyone is coming out with their own netbook these days, but those companies that have been in it since the beginning are seeing a greater need to update their lineups. And that's exactly what we saw today from Onkyo.
Onkyo released their Sotec DC204A3 netbook today in Japan and it's equipped with handling your various tasks on the go. It features an Atom processor, an Intel 945GSE Express chipset, Wi-Fi, a webcam, D-SUB, 1GB of RAM and more.
It also sports a 10.1-inch LCD display that supports a resolution of 1,024 x 600. It also comes with a 32GB SSD standard, rather than a hard drive. NVIDIA is nowhere in sight, either. The Sotec DC204A3 is currently only available in Japan for a starting price of the equivalent of $532.