Onkyo PA-MC5500 Class AB 9 x 150-watt amp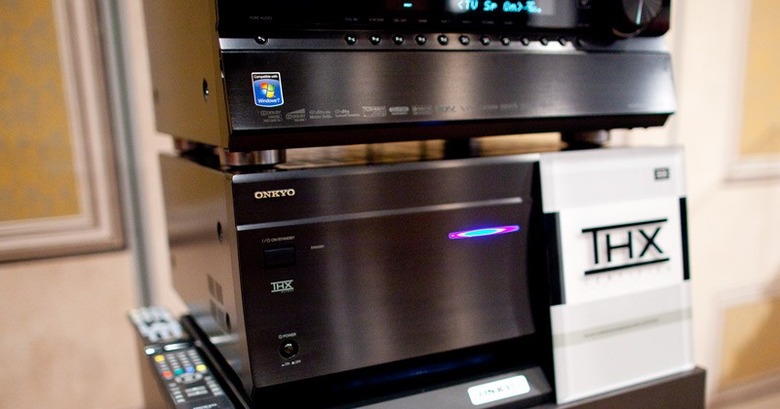 New from Onkyo at CES 2010 was the PA-MC5500 multi-channel power amplifier, intended to accompany their PR-SC5507 9.2-channel AV network controller preamp processor. The PA-MC5500 has a matching 9-channels of amplification to the company's flagship pre-pro, each capable of delivering 150W.
The THX-certified nine channel powerhouse uses class AB amplification with a massive toroidal transformer and 22,000uF power supply capacitors. In addition, each channel is fine-tuned with audio-grade capacitors and WRAT technology to maximize signal accuracy. At the back of the unit there are balanced and single-end inputs with input trigger switchers, both of which are gold-plated, together with a 12v power trigger switch and speaker impedance switch to flip between 4 and 6 ohms.
The unit looks "ready to go" to our eyes, but according to the Onkyo rep we spoke to there's no full specification information they can make public. Neither would they mention pricing and availability; looks like we'll have to wait this one out.