Onkyo announces world's first A/V Receivers with InstaPrevue and MHL support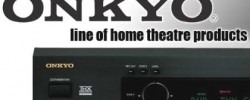 The highly popular Home Theater rocking company Onkyo today has just announces the worlds first A/V Receivers that will have full capability for both Silicon Image's new InstaPrevue feature, as well as MHL (mobile high definition) support. Model numbers and specifics were not mentioned although we'll be seeing plenty at their CES unveiling in January.
They are aiming to have a successful year in 2012 and with this announcement they are about to get off to a great start. The technology behind MHL isn't extremely new and has been added to many smartphones and tablets throughout 2011. MHL is a rapidly growing mobile HD audio/video connectivity standard similar to HDMI that allows up to 8 channels of audio and full uncompressed 1080p video to be streamed over a 5-pin micro-USB/MHL port. What's even better is Onkyo has added power output to the MHL standard on their AVR's to allow devices to charge at the same time for uncompromised audio/video quality, and battery life.
Silicon Image's InstaPrevue is a unique, value-adding feature that will make using Onkyo products even better. With InstaPrevue users will no longer have to channel through the various input and outputs on the AVR and instead will have a live preview to switch to the correct HDMI or other inputs visually. No more toggling down the list to get that Xbox fired up. While this is a great feature I sure hope most are able to do a simple task such as changing the input — otherwise you might need to hand that remote off to someone more qualified.
InstaPrevue also allows for a much quicker speed while switching inputs, something I'm sure many are familiar with. Onkyo has always pushed the envelope and been recognized for special features and top quality sound. They look to be right on track for 2012 and we'll be live at CES to get a good look and what is next in Home Theater. For more on this announcement, read Onkyo's Press Release.