Onix International offers EncryptStick for Mac and Windows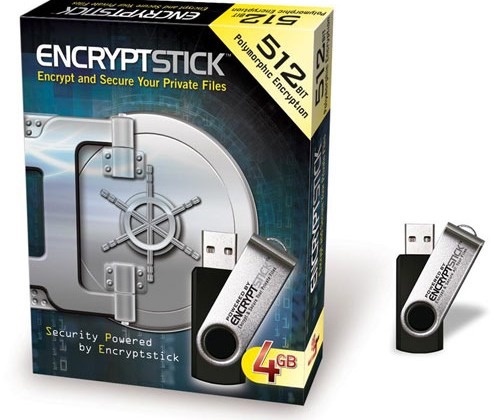 There are lots of people out there who have data on their computer that they don't want unauthorized people accessing. Whatever you need to keep safe from your collection of 80's music to personal information like medical records encryption is the way to go. Onix International has announced that the latest EncryptStick Version 4.1 flash drive is now available.
The EncryptStick is like a digital safe that users can store images, video, or any other digital file on and secure the content with 512-bit polymorphic encryption. According to the manufacturer, the encryption is resistant to all known cryptanalytic attacks.
The drive supports Windows XP, Vista, and Windows 7 as well as Mac OXS 10.4 and up. The EncryptStick flash drive has 4GB of storage space and can be ordered for $119.99. Users who want more storage space can grab the software alone for $39.99 and use it on any serial numbered USB drive.