OnePlus TV to use Android TV for a Fast & Smooth experience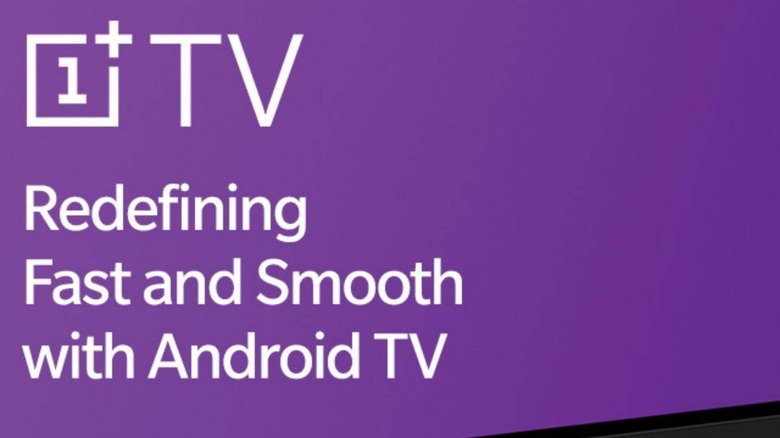 It's really no secret by now that OnePlus has decided to go with Android TV for its first smart TV product. CEO Pete Lau has confirmed as much in unofficial interviews and statements. Now, however, the company that Never Settles is not only making it official that the OnePlus TV will indeed be based on Android TV. Lau is also giving fans and curious onlookers the rationale behind using what may be a rather controversial choice for a smart TV platform.
Unlike on smartphones, Android hasn't had much of an impact on the smart TV market. It mirrors the situation on smartwatches where Android-based Wear OS is an option but not always the best option. It's just there for manufacturers and designer brands to take if they don't have any resources to make a formidable platform of their own.
At the same time, Android TV is really the only natural choice for OnePlus if it wants to be able to deliver that promised "burdenless" and "fast and smooth" experience on smart TVs too. It is the only smart TV platform open enough to let them do what they want, almost, without having to start from scratch.
There is, however, also some business considerations for choosing Android TV. The OnePlus TV is just the opening salvo of what OnePlus hopes will be an ecosystem of devices and services that revolve around the OnePlus phone. In that case, it makes sense to also base the smart TV on Android TV.
OnePlus, however, plans to deliver an Android TV experience that may not look like Android TV. It claims to have worked closely with Google to develop enhancements to the Android TV experience. Lau also hinted that these improvements will eventually trickle down to the rest of Android TV but that has yet to be officially confirmed or seen. The OnePlus TV is expected to debut next month.