OnePlus mini might be what the OnePlus 2 could have been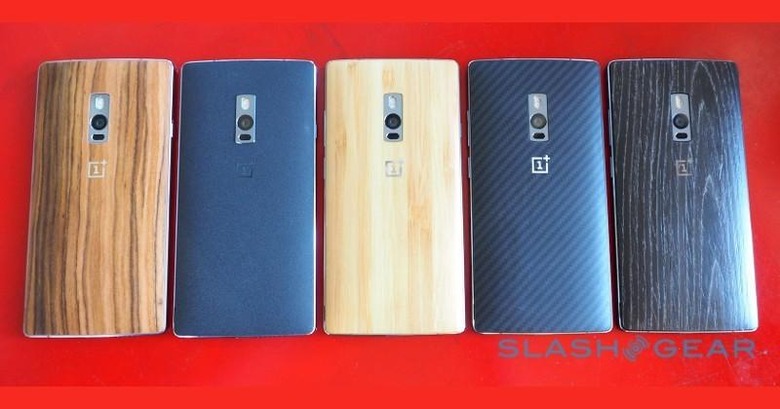 OnePlus has another smartphone slated before the year ends, that much is known. What form it will take or what purpose it will serve, however, has yet to be revealed. If leaks and rumors are to be taken at face value, this 3rd OnePlus smartphone would take the spot of a mid-tier offering. But don't let that label fool you. Based on this latest bit of info, the OnePlus mini, some call it the OnePlus X, possesses some features that, at least for some fans, should have been in the OnePlus 2 in the first place.
A recent leak about a certain OnePlus X named the processor as last year's Qualcomm Snapdragon 801. This time, however, the information has something beefier, with the MediaTek Helio X10 taking the helm. That's a 64-bit 2.2 GHz octa-core, all comprised of high-performance Cortext-A57 cores. There still only 2 GB of RAM though. The 32 GB storage might sound disappointing until you hear about the microSDXC card slot. Definitely a first for a OnePlus smartphone. The 5-inch screen might also seem small, but with a resolution of 1920x1080 pixels, that's plenty enough. Especially considering the OnePlus 2 doesn't go higher anyway.
Another thing that might have fans excited is the fact that the OnePlus mini supposedly has NFC support. The Chinese startup was heavily criticized for removing something that turned out to be a favorite crowd favorite. Amusingly, the fingerprint sensor that was panned by the same crowd in the OnePlus 2 is still present in this mini version. Sadly, the 3,000 or 3,100 mAh battery still isn't removable, though it supports Quick Charge via the USB Type-C port.
Despite the mid-tier classification, the OnePlus mini is said to bear the same cameras that OnePlus has been bragging about in it latest flagship. That means a 13 megapixel rear shooter from Sony with an f/2.0 aperture and a 5 megapixel selfie cam.
These features almost sound more like a wish list than a laundry list, perhaps reflecting the OnePlus' crowd's frustration with the OnePlus 2, which is still hounded by shipping delays. But, with a rumored $250 price tag, it might actually outdo the flagship, which is probably a situation that OnePlus might want to avoid.
VIA: G for Games