OnePlus looks to the crowd to help test its OnePlus 3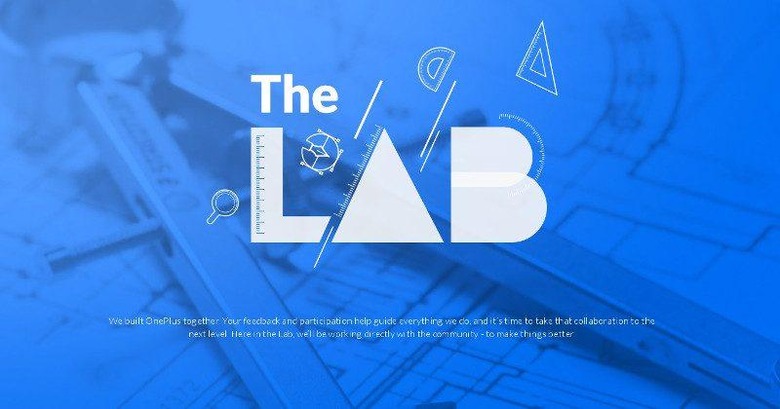 Almost all product makers, at least the non-suspicious ones, have some sort of testing method or facility to ensure the quality of their final product. That is even more true in mass market products like smartphones. But no lab or amount of testing can really hit all the possible cases, some of which, can bring up problems the manufacturer never saw. Pulling a piece of the real-world testing, OnePlus has opened its doors for volunteers to help take the upcoming OnePlus 3 for a spin, to test out its features, and, in return, submit a review back to OnePlus for feedback.
The process is simple enough. Anyone from any region can sign up to become a reviewer. However, only 30 from thousands of applicants will be chosen. Those 30 will be handed OnePlus 3 units to test out and will then be asked to submit a review on the smartphone's many features.
Such a kind of testing that involves users outside of the company isn't that uncommon really. Some even call it "focus groups". But most of the time, company do so in secret and under loads of legalese and NDAs. OnePlus is definitely bucking the trend again by putting an open call for participation. For all its shortcomings, the Chinese startup has truly connected with its customers on a grassroots level more than any other smartphone maker. That has so far helped OnePlus with its marketing and now for its QA.
The OnePlus 3 is set to be announced this month, which definitely puts the pressure on would-be reviewers and testers. The launch event will again be held in virtual reality, but this time OnePlus tried to give away some VR headsets at the same time. The OnePlus 3 itself is expected to sport a 5.5 to 5.6 inch display, still 1080p, a Snapdragon 820, 4 GB of RAM, and 64 GB of storage. Based on leaked photos, it will sport a rear design somewhat similar to HTC's earlier flagships.
OnePlus' call for testers, as part of its new "The Lab" program, is part marketing strategy and part user feedback. But given how late it is in the game, such feedback might be for naught when it comes to hardware features or misfeatures, like a missing NFC chip, for example. There is still a little less than 5 days to get your name in, but you will be up against more than 7,000 applicants for one of 30 spots.
SOURCE: OnePlus