OnePlus holding global pop-up events after OnePlus 3 launch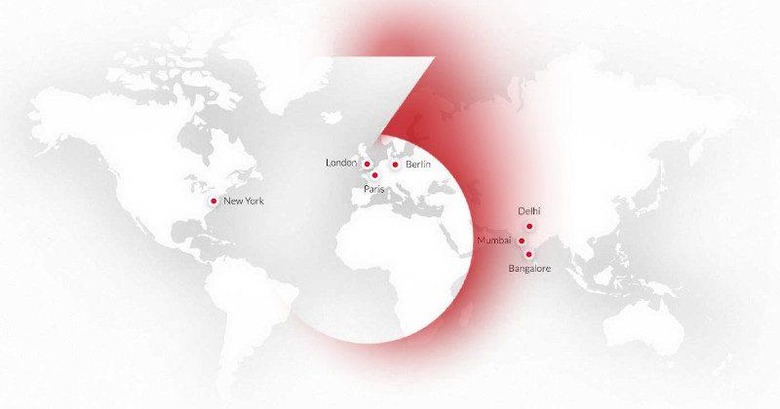 OnePlus is really putting its marketing machine into full gear. After an unsurprisingly short pre-launch "blind sale" promo, the Chinese startup is now announcing a post-launch event that will take place in select places all over the world. It will be holding so-called "pop-up events" in seven cities in Europe, India, and the US to showcase and sell the OnePlus 3. Just in case, you know, you won't be able to attend the gala premiere that will totally be done in virtual reality.
These pop-up events could be the latest sign that OnePlus is starting to adopt more traditional methods in marketing and selling devices. Initially, its smartphones were mainly sold online and required invites. Eventually, OnePlus would loosen those requirements, especially the one on invites. Last week, co-founder Carl Pei announced that starting with the OnePlus 3, all new products moving forward will no longer be invite-only and will be sold in the open.
Although OnePlus still isn't setting up permanent brick and mortar stores, these pop-up events would be the next best thing, at least for those who prefer to do transactions in person. Like any pop-up store, these will be basically single day affairs, some just lasting 3 hours even. Here's the schedule for those seven cities:
• New York – June 15, 7 – 10 pm, 134 Prince St.
• Paris – June 15, 11 am, 213 Rue Saint Honoré
• London – June 15, 7 – 10 pm, 53 Brushfield St.
• Berlin – June 15, 7 – 10 pm, Linienstraße 40
• Mumbai – TBA
• New Delhi – TBA
• Bangalore – TBA
More than just experiencing the OnePlus 3 first hand, these pop-up stores will allow anyone to buy the smartphone right then and there. Free swag will also be given away, while supplies last, of course. And, like the OnePlus 3, you won't need an invitation either. As an addendum, OnePlus co-founder Carl Pei will be attending the New York event.
For the rest of us, the OnePlus 3 will be launched in virtual reality in the company's shiny new "The Loop" VR showroom and store. The app is available to download and doesn't really require a VR headset to use. As for the smartphone itself, the OnePlus 3 has been consistently leaked to have a Snapdragon 820, 4 or 6 GB of RAM, 32 to 128 GB of storage, and a 5.5-inch Full HD screen.
SOURCE: OnePlus