OnePlus, Cyanogen to part ways in India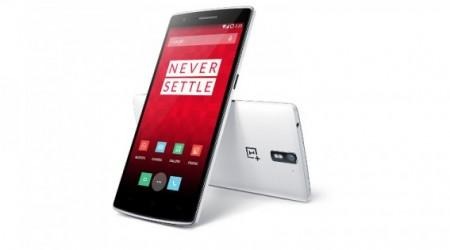 OnePlus is set to make their first foray into India soon, an emerging market where many an OEM is staking claim. Since launching (slowly) stateside, OnePlus' One smartphone has enjoyed Cyanogen, an operating system built atop Google's Android. India, however, won't have the same courtesy. When OnePlus launches their device for the Indian market, Cyanogen won't be on it. Cyanogen has instead chosen to go with Micromax, an OEM more familiar to the Indian market. Cyanogen and Micromax also have an exclusive deal.
Via their blog post, One Plus had the following to say about the subject:
OnePlus and all of our partners, including Cyanogen, have put countless hours of work into making this launch a success. Just last month, on October 7, Cyanogen released the 38R OTA update which included SAR values inside phone settings to comply with Indian regulations. Therefore, it was surprising and disappointing to hear from Cyanogen on November 26 that they had granted exclusive rights in India over the Cyanogen system to another company. Prior to this, OnePlus and Cyanogen have successfully cooperated to release the OnePlus One or carry out commercial operations in 17 countries and regions (including India). It is truly unfortunate that a commitment we both made to our Indian users will now not be upheld.

The One will continue to be supported globally and receive frequent OTAs. In fact, the next update will pack some surprises with which we think you'll be very happy. Cyanogen has unequivocally committed to continuing this global support and we look forward to working with them for another year on continuously improving our device. But today, we address our Indian users who may feel disappointed or deceived.

We can't explain Cyanogen's decision because we don't fully understand it ourselves. But we can explain exactly how we'll continue offering our fans in India an amazing user experience and support for this device.
One Plus says they'll have their own OS built on Android Lollipop for India. Once ready, One Plus will set up shops in India to help users port their devices to the new OS, and offer online instructions for doing so. Cyanogen will continue to support One Plus devices elsewhere in the world.
Though One Plus doesn't come right out and say it, it sounds like the One for India will ship with Cyanogen. After OnePlus finalizes their OS, users can then upgrade if they like.
OnePlus might be confused, but Micromax is perhaps the largest player in the Indian smartphone market. Cyanogen likely struck a deal to make inroads in the emerging market, shunning OnePlus in the process. Whether or not Cyanogen was right to treat a partner like that is up to you.
Source: OnePlus