OnePlus' much-awaited CES 2020 presentation was probably one of its weirdest. Much to many's disappointment, it didn't have a foldable phone to show and the invisible camera it did reveal did not hide behind a screen. The OnePlus Concept One did at least generate some discussion and now one of the company's industrial design team members is revealing there might be more to what was shown, including a black prototype.
The orange and black concept phone that OnePlus showed off was atypical of the phone maker's usual color schemes. It was, to some extent, a nod to the McLaren 720s Spider which served as the inspiration for the phone's design, particularly the leather back.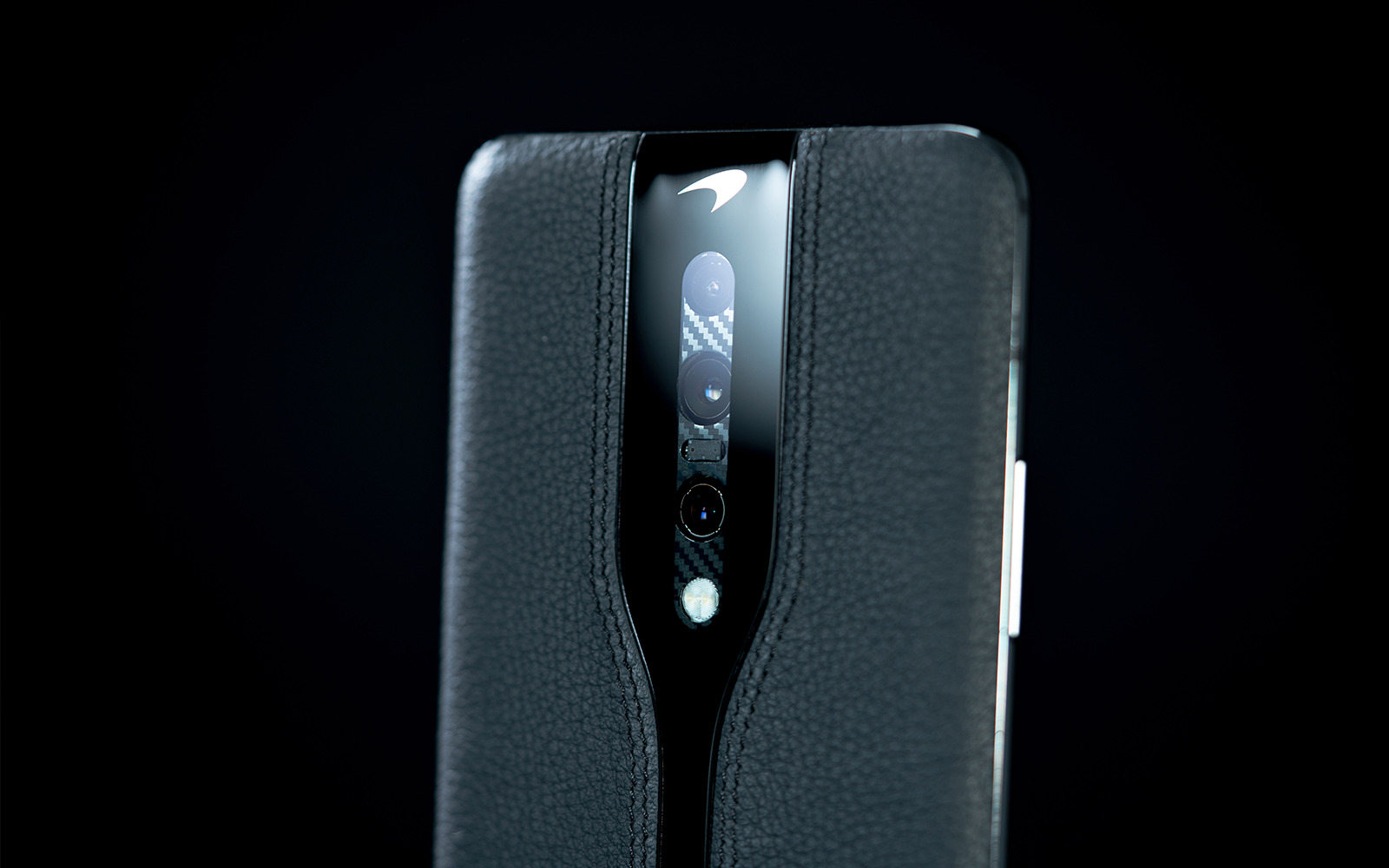 Thanks to OnePlus' Kevin Tao, we now know that the company did have a prototype that used black leather instead. Admittedly, it looks cleaner, more professional, and more stylish overall. The orange leather on the final version of the Concept One, however, served another purpose. It called attention to the invisible cameras more effectively because of contrast. Despite being more glaring than the black version, it ironically leads people's eyes more easily to the fact that there are no cameras on its back.
That, after all, is the highlight of the OnePlus Concept One but Tao reminds people it's not just a visual flourish. As our own Chris Davies recounted, the electrochromic glass also served as an ND filter, potentially reducing glare in bright scenes without the need to apply software filters or physical attachments.
And it's just the beginning, too. Tao shares that the company is stepping into new territory that applies "Electronic" to "Color, Materials, and Finish". In other words, OnePlus wants to make phones and devices whose once static materials and parts can dynamically change via electronic parts. What practical use that will have, we'll have to wait much longer considering this invisible camera tech might not even make it to the next OnePlus phone or two.