OnePlus 8 leaked photos reveal a familiar OnePlus 7T Pro back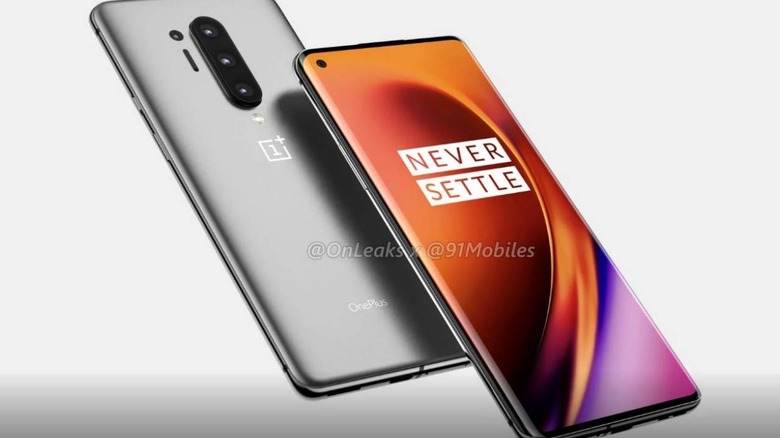 With prices for high-end smartphones rising higher and higher, the appeal of OnePlus phones is similarly becoming stronger. They may no longer be the budget-friendly flagship killers they were when the company started but it still manages to generate interest and a loyal following because of the phone's mix of price and features. OnePlus has recently shown what it is capable of, at least in theory, but do not expect those experimental features to make their way to this year's OnePlus 8. In fact, you might even mistake it for the OnePlus 7T Pro if you don't look closely.
It's actually rather surprising that we haven't heard more definitive rumors and leaks about the OnePlus 8 and the OnePlus 8 Pro by now. Of course, we do have some bits and pieces there, but nothing of the same mass as the Galaxy S20 months before Samsung launched its early 2020 flagship. Still, it seems that the phones might be close to being ready if hands-on photos of it are starting to pop up.
We can't verify the veracity of this pair of leaked photos, of course, but they do align with what has been leaked in the past. That basically means that all but one of the four expected cameras are aligned vertically in the middle, exactly just like the OnePlus 7T Pro from last year. No large circles here this time.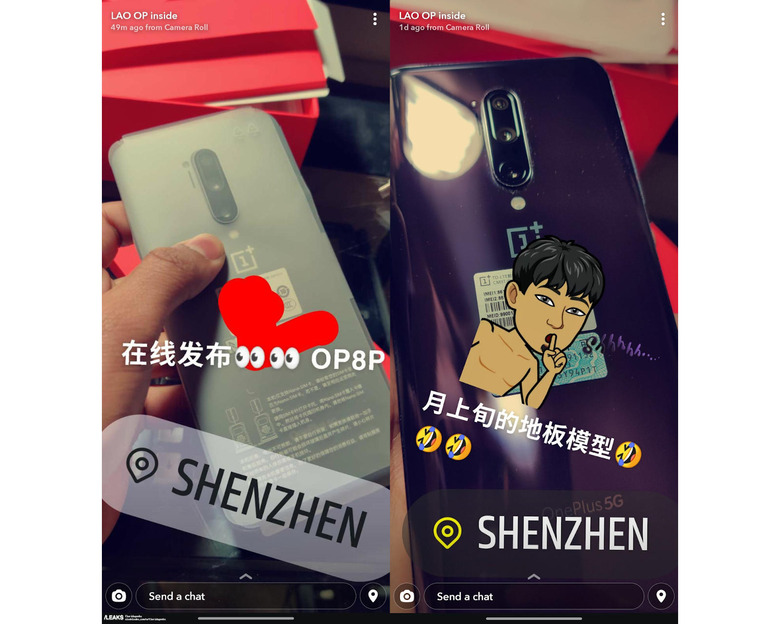 If these photos are of the OnePlus 8, then it means that OnePlus has upgraded its non-Pro model to four cameras, the fourth being a 3D time-of-flight (ToF) sensor to the side. If it's the OnePlus 8 Pro we're looking at, then there are even fewer visible differences from last year's high-end OnePlus phone. The differences, of course, will be inside. Or hopefully, there will be.
The front of the phone might have a more interesting story to tell, including a 120Hz 2K OLED screen with a still-unseen punch-hole cutout. The OnePlus 8 might also be the company's first phones to have an IP dust and water resistance rating and wireless charging, which could be enough to get fans excited despite having no change in design.