OnePlus 7T Pro is two months away but sounds pretty boring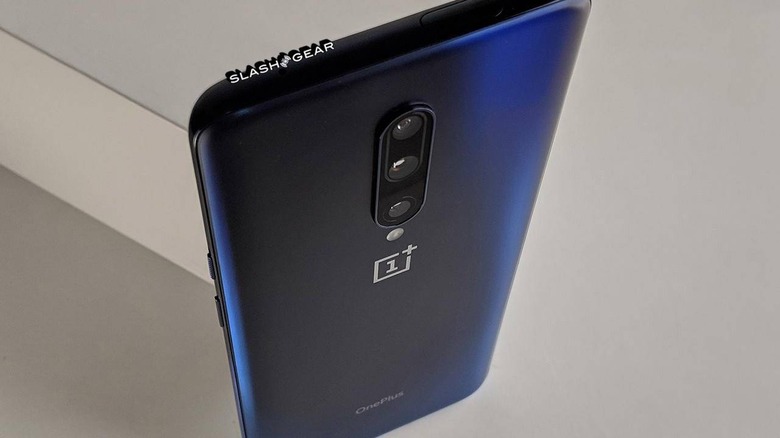 Samsung's announcement of the Galaxy Note 10 has kicked off the season of flagship phones for the second half of 2019. Next month, we'll be seeing new phones not just from the likes of LG and Huawei but even Apple's next gen iPhones. One OEM, however, is opting to stay away from the flood of news but will apparently still launch its new device early. OnePlus is reportedly reserving the middle of October for the OnePlus 7T Pro but it doesn't sound that much different from the OnePlus 7 Pro.
Of course, it will have an upgraded processor in the form of the Qualcomm Snapdragon 855 Plus. That has always been the hallmark of the "T" version which can be a good thing or a bad thing, depending on how you look at it. It at least won't give OnePlus 7 Pro owners reason to be jealous but could also give the new phone less market appeal.
At this point, it seems that the rest of the specs for the OnePlus 7T Pro sounds almost identical to the OnePlus 7 Pro according to leaks. That includes the 6.7-inch Fluid AMOLED screen and popup camera design. Given its launch, it will be running on Android Q out of the box, at least hopefully.
One detail that fans and interested buyers would be and should be looking out for are the cameras. There will still be three of them with slight upgrades. The OnePlus 7 Pro earned high scores on DxOMark but failed to impress in the real world, causing no small amount of criticism and accusations even from OnePlus' loyal fans.
This will definitely be one area where OnePlus will tread carefully and it could make or break the OnePlus 7T Pro's chances in the market. If the differences between the two Pro models are too insignificant, consumers might resort to opting for the older, cheaper model. Given OnePlus' own admission of slightly hyping up the camera too much on the OnePlus 7 Pro, people should at least be a bit wary of the marketing at first.