OnePlus 7 Specs Leaked Alongside Overhyped OnePlus 7 Pro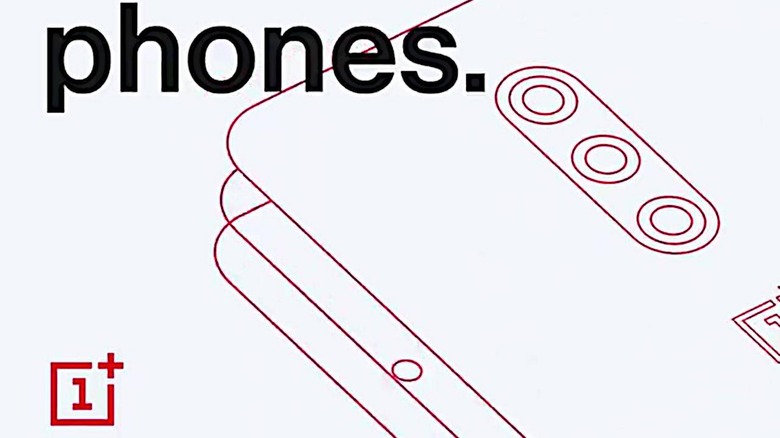 In less than two weeks, OnePlus will be unveiling two smartphones. Of the two, the OnePlus 7 Pro has obviously received the bulk of the attention, both from leaks and even from OnePlus itself. On the one hand, that's unsurprising considering how much OnePlus is changing its strategy with this Pro model. On the other hand, not everyone might want such a potentially expensive phone. Fortunately, this recent leak puts the OnePlus 7 and OnePlus 7 Pro side-by-side to show what you might be missing out or giving up for a lower price.
The OnePlus 7 and OnePlus 7 Pro will hardly be equals. The difference between the two will be so striking that OnePlus could have given the Pro a completely different name and no one would bat an eyelash. Their similarities are few, aside from the brand, the OS, the in-screen fingerprint scanner, and the 30-watt Warp Charge.
The non-Pro OnePlus 7 will have a smaller and flat screen, though AndroidPure believes that the leak it got is a tad mistaken on the size, marking it at 6.2 inches instead of 6.4. There is a notch for the front camera, too, and only two cameras on its back. In exchange, it will have a slightly larger 4,150 mAh battery than the Pro model.
Of course, if you can afford all the bells and whistles, the OnePlus 7 Pro's larger 6.64-inch notch-less screen might be for you. The triple cameras and the popup front camera try to compete with the likes of Samsung and Huawei. We'll have to see, though, if it even gets close.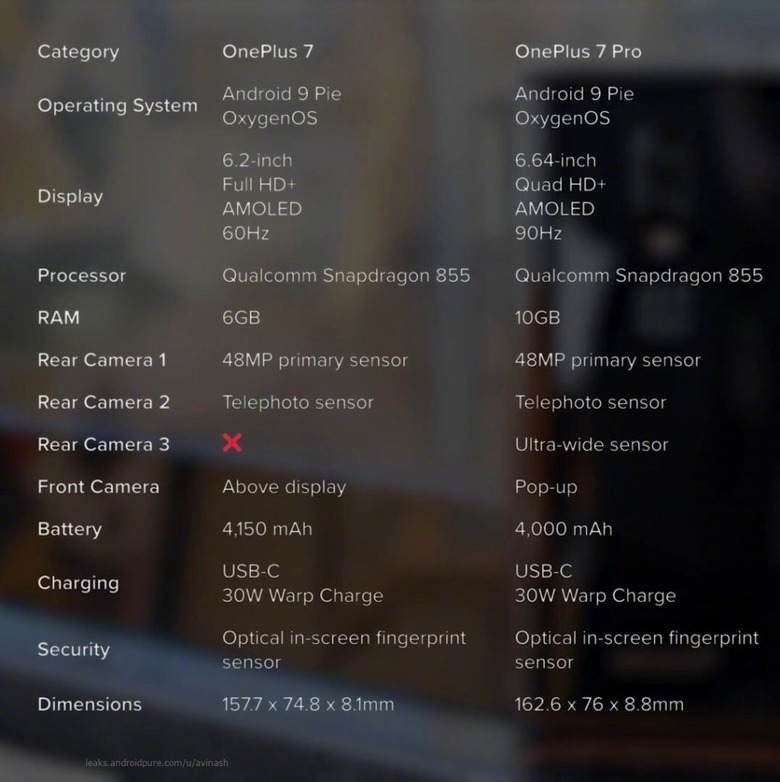 OnePlus has scheduled an unveiling on May 14 and it's bound to be an interesting one. The OnePlus 7 Pro breaks from the mold and could easily be the company's most expensive "normal" phone. With the OnePlus 6T still available, however, some might feel that the OnePlus 7 doesn't offer enough for fans to upgrade just yet.