OnePlus 7 Durability Test Seems On Par With The Hype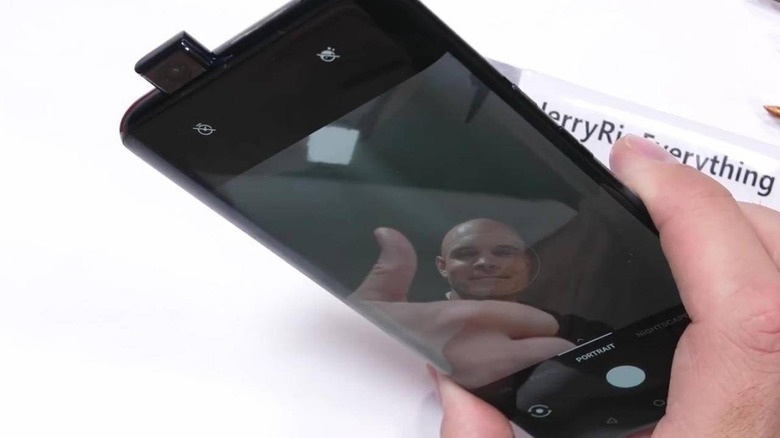 Compared to Samsung's and Huawei's events, OnePlus' unveiling of the OnePlus 7 Pro is almost low-key. Just like in its early days, it is relying on word of mouth and the Internet to get its point across and it's turning out to be an effective strategy. Early reviews are already flooding the Web and we now even have a very early durability test from JerryRigEverything that could ease some worries about the phone's special features.
At this point, it seems that the scratch and bend tests are the most boring parts of the video. Still, it has to be done. For science! The screen starts to scratch at a level 6, consistent with most glass screens and the elevating camera lens is protected by the same glass. In short, it's not going to get dinged up even if you manage to elevate and retract it 300,000 times.
The phone does show a bit of flex when bent but returns to normal. This is particularly important given how the popup camera could have introduced some structural instability. Then again, the now curved edge screen could have offset that and added some rigidity.
Curiously, the burn tests yield something actually interesting this time around. It didn't show any burn marks even after more than 50 seconds of direct lighter fire. That's quite unusual and very impressive for an AMOLED screen. Especially one that has a 90 Hz refresh rate.
As for that camera, it requires a greater amount of force to push it back in manually and OnePlus even added a failsafe fall detection feature to retract the camera before it hits the ground. Suffice it say, even Zack Nelson is impressed and, hopefully, that won't change in the days and weeks ahead.