OnePlus 7 And 7 Pro Leaked Images Reveal All Their Glory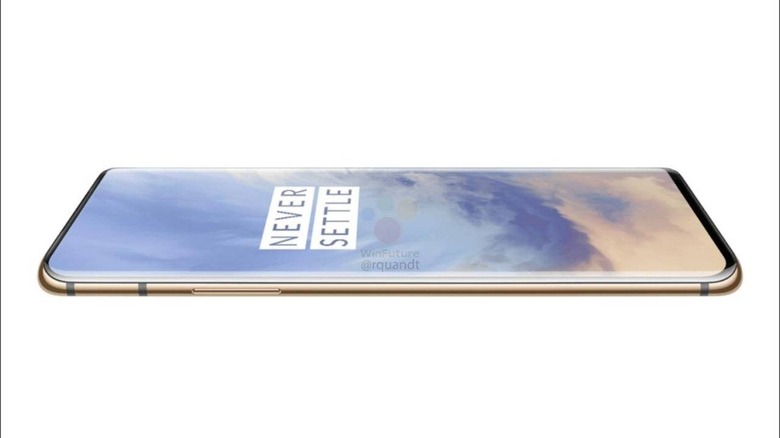 This week will see the debut of Google's first mid-range Pixel phones but why settle for anything less if you can spend just a bit more. That's, of course, presuming the OnePlus 7, at least the non-Pro variant, hasn't yet climbed premium prices. Nonetheless, some Android fans swear by OnePlus more than Google's Pixels and they will most likely gobble up these leaked official photos of the OnePlus 7 as well as the more colorful OnePlus 7 Pro.
The slightly bad news is that the OnePlus 7 is visually indistinguishable from the OnePlus 6T and some might want to take note of that if they want to flaunt their "new" phone. The front still has a waterdrop notch with a 16 megapixel camera inside and even has the same 6.41-inch screen. The back does change a bit now that the circular LED flash is part of the same frame as the cameras.
The changes are inside, however, starting with the Snapdragon 855. The main camera is now a 48 megapixel Sony IMX586, the same one on the OnePlus 7 Pro. Sadly, the other camera might just be a 5 megapixel depth sensor.
Of course, the changes are more drastic on the OnePlus 7 Pro. No notch or hole blemishes the now curved edge screen, thanks to a motorized popup camera. The back also houses three cameras, a 48 megapixel sensor with OIS, a 16 megapixel utlra-wide-angle camera, and an 8 megapixel 3x zoom camera.
The OnePlus 7 Pro might also have more color options than its sibling. Already leaked before are the Mirror Gray and Nebula Blue options. Now, however, WinFuture reveals a third and odd Almond variant. The OnePlus 7 and OnePlus 7 Pro are scheduled to debut next week on May 14 in simultaneous events around the world.