OnePlus 6 durability test shows it's worth more than its price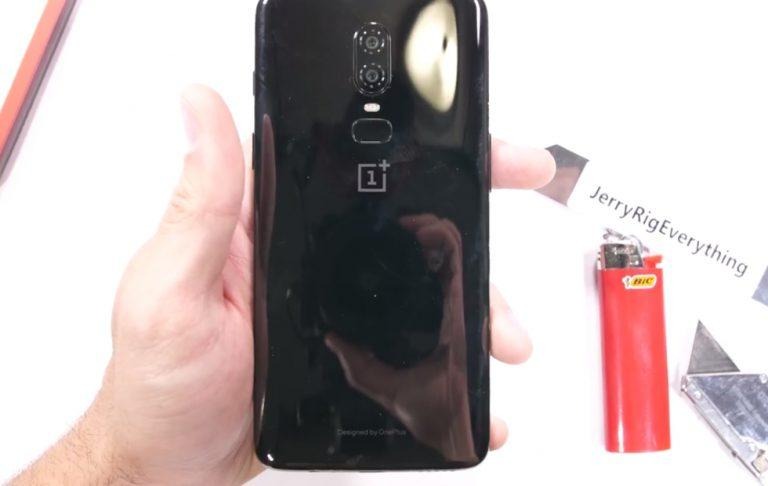 OnePlus has finally launched the OnePlus 6, including an Avengers edition, but there were really no surprises left by the time it did. Well, except the price, though, as expected, it was higher than last year's model, though not by much and definitely a lot lower than equivalent flagships. Some, however, might have some bias against more affordable (read: cheaper) products when it comes to build quality and durability. Fortunately for OnePlus, JerryRigEverything put the OnePlus 6 to its usual battery or torture tests to give would-be buyers some peace of mind.
Right from the start, Zack Nelson notes that he was testing the Mirror Black version of the OnePlus 6. While different colors might mean squat on other smartphones, it has a substantial difference for the OnePlus 6. The Mirror Black sports a glass back while the Midnight Black is OnePlus' usual matte affair. It remains to be seen if the latter will have the same fate as the glassy version.
As far as the scratch test goes, the OnePlus 6's use of Gorilla Glass 5 on both front and back sides immediately prove their worth. Unless you're carrying around an open Mohs level 6 or higher pick in your bag or pocket, your smartphone will be safe. Unlike most other smartphones, the scratch-proof quality extends even to the fingerprint sensor for added protection. The burn test doesn't yield anything unusual either, with the AMOLED screen turning permanently white at the burn area after around 20 seconds.
The most interesting test, of course, is the bend test. It almost seemed that the OnePlus 6 would flex a bit but it didn't break or bend. The glass-metal-glass sandwich plus the plastic buffer between the glass and the metal frame all contributed to making the OnePlus 6 one tough cookie.
So for as low as $530, you're getting not only one of the most notable smartphones this year but also one of the toughest. At least as far as non-rugged premium smartphones go. Now if only OnePlus were a bit clearer on the OnePlus 6's water and dust resistance, then we'd definitely be assured.