OnePlus 5T on AnTuTu confirms familiar specs, screen ratio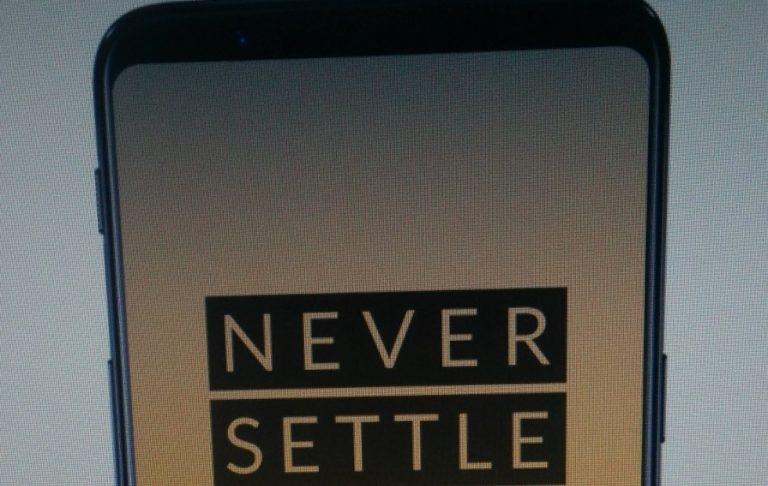 There is, perhaps, very little doubt by now that there will be a OnePlus 5T. In fact, it's probably safe to say that most are simply waiting for the company to just announce it and get it over with. Of course, all we have so far have come from leaks and reliable sources, so there's still a healthy dose of skepticism around them. And while this AnTuTu sighting isn't exactly a sure deal either, it at least does confirm the image of the OnePlus 5T as the fraternal twin of the OnePlus 5.
We'll see a repeat of the OnePlus 3 and OnePlus 3T pattern from last year, and perhaps the same hurt feelings for some. That,of course, depends on whether you think a different processor or a different screen is a much bigger offense.
The OnePlus 5T here in AnTuTu has everything that the OnePlus 5 has in terms of hardware. The same Snapdragon 835, the same 8 GB of RAM, the same 128 GB of storage. One odd detail, however, is that the camera is noted to be two 20 megapixel sensors, instead of a 16 and 20 megapixel pair.
That aside, the other key difference is the resolution, which the entry notes is 1080x2160. That's exactly the 18:9 aspect ratio expected for the OnePlus 5T. That doesn't exactly say anything about the screen size, which is often 5.99 inches with this configuration, or the edge-to-edge design. For that, we get our info from previous leaks.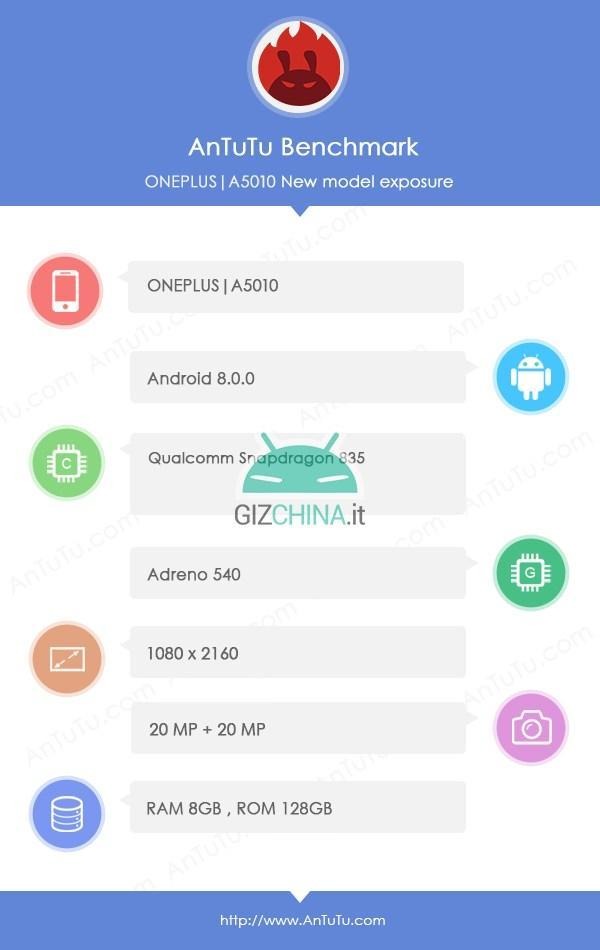 The OnePlus 5T might yet have another thing to lord over the OnePlus 5. It will, naturally, come with Android 8.0 Oreo out of the box, even while the OnePlus 5 remains in Nougat land. Given the identical nature of the two, however, that can only mean that Oreo for the OnePlus 5 is that near as well.
VIA: GizChina