OnePlus 3 tipped to come in four variants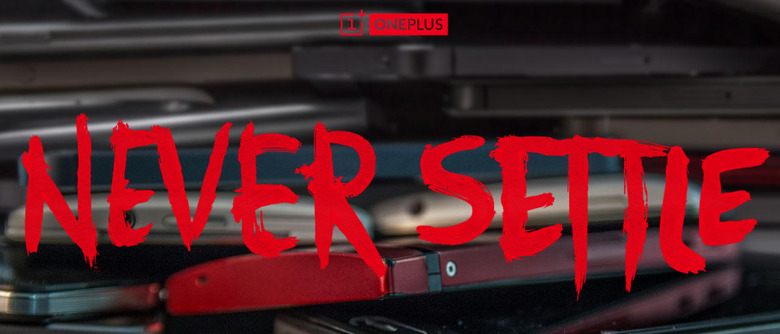 The number of variations an OEM makes for a single smartphone model has increased in the past few years. Before, and still for some like Apple, you need only choose between how much internal storage you want. Nowadays, there are variants for different RAM, different CPUs, and different screen resolutions. Worst case scenario they all have the same brand name, differing only in model number. For the past two years, OnePlus has been happy to offer variants differing only in storage space. But for the OnePlus 3 this year, sources claim that the Chinese startup will actually have four to offer.
It's not exactly a shocking revelation, but it would at least prepare interested buyers for what's to come. The models vary based on two RAM choices and two storage choices to make up those four variants. Initially, the OnePlus 3 was leaked to have only 4 GB of RAM but was then seen to have 6 GB instead. That discrepancy was "resolved" with a TENAA listing confirming that there will be actually two choices for RAM.
On the other hand, storage is almost always an open question until launch date. The OnePlus 2 had 64 GB inside but the OnePlus One came with 16 or 64 GB. Based on this latest info, the OnePlus 3 isn't going higher, which could disappoint those looking for 128 GB of space, but is at least raising the lower end from 16 to 32 GB.
So here's how things are going to play out, according to the sources:
• 4 GB RAM, 32 GB storage – 2299 RMB ($349)
• 4 GB RAM, 64 GB storage – 2499 RMB ($379)
• 6 GB RAM, 32 GB storage – 2699 RMB ($409)
• 6 GB RAM, 64 GB storage – 2799 RMB ($425)
While it does give buyers a lot of choices, the prices are somewhat worrying, if not disappointing. All prices, no matter the tier, are significantly higher than most fan have been expecting. The 4 GB RAM/64 GB storage model, for example, nearly costs $100 more than the OnePlus 2 with the same configuration. OnePlus' raising of the OnePlus 2 price was somewhat controversial already last year but was at least mostly offset by higher specs compared to the OnePlus One. Depending on the OnePlus 3' real specs and actual price, the company might again be faced with some rather disgruntled customers.
VIA: MobiPicker