OnePlus 3 OTA goes out to everyone to fix display, RAM woes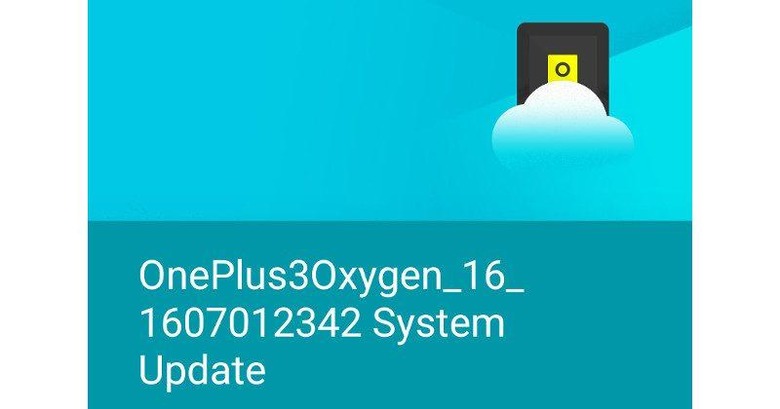 True to its word, OnePlus has indeed finally made available the update that will bring the features that the Interwebs has been crying for. The latest OxygenOS 3.2.0 OTA for the OnePlus 3, among other things, adds an sRGB mode to the device and promises to have an improved RAM management for its ample 6 GB of memory. Whether that finally puts an end to the series of criticisms that both the flagship and the company as well have received ever since the smartphone launched last month.
Of the comments about the OnePlus 3, two have stood out the most and have made rounds on the Internet. The first is how the smartphone didn't seem to make use of the full 6 GB of RAM that it bears, being beaten in performance and multi-tasking by the Samsung Galaxy S7 edge with only 4 GB and a higher resolution display. The second point of contention was the screen's lack of sRGB mode noted by AnandTech's review, which called it the worst display they have tested.
It isn't unusual for smartphones not to always have all the top specs in the market, but netizens seem to have taken issue specifically with OnePlus, mostly because the OnePlus 3 is considerably cheaper than equivalent flagships. Some have practically accused the company of cutting corners, which sent co-founder Carl Pei off on a rant in Reddit. Bottom line of Pei's argument is that every feature or missing feature in the OnePlus 3 is made from a deliberate decision to prioritize the overall user experience, like battery life, instead of just going for the top specs.
Still, one can't claim that OnePlus doesn't listen. While defending its stance, the startup did promise to make changes due to public outcry. Those changes have actually been made available earlier to testers but is now rolling out internationally to all types of users. In addition to those two, the OTA also includes the following fixes:
• Enabled sRGB mode in developer options.
• Improved RAM management.
• Improved GPS performance.
• Enhanced audio playback quality.
• Updated custom icon packs.
• Fixed some issues with notifications.
• Improved camera quality/functionality.
• Fixed some issues in Gallery.
• Implemented latest Google security patches.
• Fixed bugs in Clock/Music apps.
OnePlus says that the update could take up to 48 hours to reach all devices. At least those already in users' hands. For those in the UK, however, the agony is not yet over. In addition to the delays, prices for the devices might have gone up a bit, thanks to the economic repercussions of recent political events.
SOURCE: OnePlus