OneDrive storage now unlimited for Office 365 users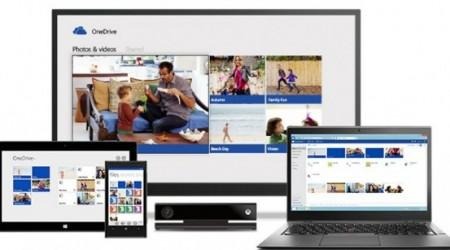 Cloud storage options are easy to come by, but it can be hard to decide on a winner. If you're an iOS user, iCloud might be your default. Google Drive is popular, as is Dropbox, and Amazon is also hanging around. Microsoft's OneDrive is one you don't hear about much, but it's an equally good submission to the cloud storage race. If you use OneDrive, we've got great news. If you don't, you might want to start. All Office 365 users will now get unlimited OneDrive storage!
This updated storage comes at no additional cost, either. For Office 365 Home, Personal, and University customers will now get to store items in the cloud as much as they like. No more debating on which files to store locally, and which to keep in the cloud.
This is a pretty big shot from Microsoft. Other companies like Dropbox or Google will likely need to respond, or at least qualify why their option is better.
Google might have the most wiggle room of all cloud storage providers, though. Widely available, theirs already comes with attractive, robust storage options at reasonable price points.
Microsoft may be offering unlimited storage, but that comes with Office 365. Google Drive has their various Drive content creation apps and utilities, but you're not paying for them. Those are free to use, as is Drive.
If you've been on the fence about Office 365, though, this might push you over the edge. If you're not interested in Office, at least you can sit back and wait for cloud storage to get really competitive.
Source: