One2Touch SlimType NFC smartphone cover has integrated keyboard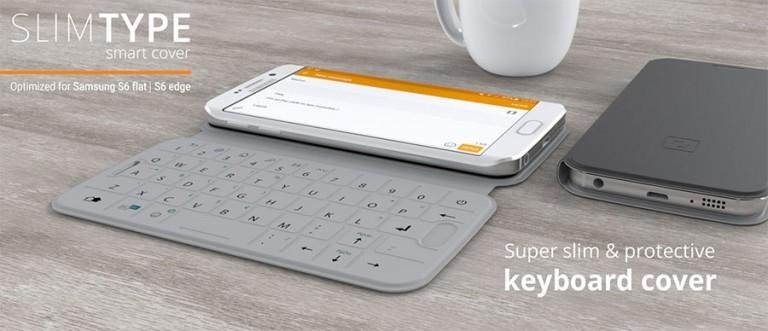 A new smartphone cover has been unveiled called the SlimType that is designed to protect your smartphone from scratches on the screen and back. The cover is called the SlimType and it is the first NFC cover for smartphones with an integrated keyboard to hit the market. The case and keyboard are very thin adding minimal bulk to the smartphone when fitted.
The first supported smartphone models include the Samsung Galaxy S6 and S6 Edge. The cover needs no batteries, connectors, or charging to operate. The smart cover is made from textiles giving it a soft feel that won't scratch the device when it's installed.
To sync the smartphone to the keyboard, the user only has to sit the NFC enabled smartphone on the keyboard to pair them together and then install the required app. The keyboard has hot keys that give direct one-touch access to email, contacts, calendar, and Web applications.
Available colors include cherry red, black sapphire, and white pearl. The cover and keyboard measure 145.5mm H, 154mm wide and 2.5mm thick. The reason the makers of SlimType chose NFC rather than Bluetooth or WiFi is thanks to extra data security offered via NFC. The case is available for an introductory price of $39 now.
SOURCE: SlimType