One-of-a-kind Ferrari 365 GTB/4 "Daytona" Sat in Japanese Barn for 40 Years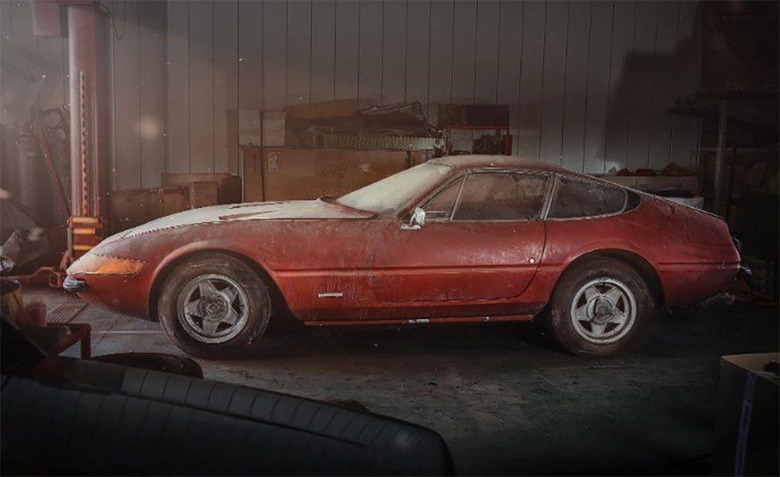 Ferrari has been making some of the most desirable and expensive cars on the roads for decades now. It's one of the only automakers to build cars that actually increase in value rather than decrease. The dirty Ferrari in the images here is a unicorn, so rare that some thought it was a myth, yet it was found in a barn in Japan where it has sat for decades.
This is a Ferrari 365 GTB/4 and the car is more commonly known by its unofficial nickname "Daytona" and what makes this ne so rare is that it is the only aluminum bodied 365 GTB/4 that is street legal. While Ferrari made 1200 365 GTB/4 cars between 1969 and 1973, it only made five of the cars during the their run using lightweight alloy parts.
Four of those cars were destined for endurance racing, only this single fifth car was made to be street legal. The Ferrari carries chassis number 12653 and has an all-aluminum body designed by Sergio Scaglietti. The car is already rare being literally one-of-a-kind, add to that the car is in fair and completely original condition and it's even more valuable.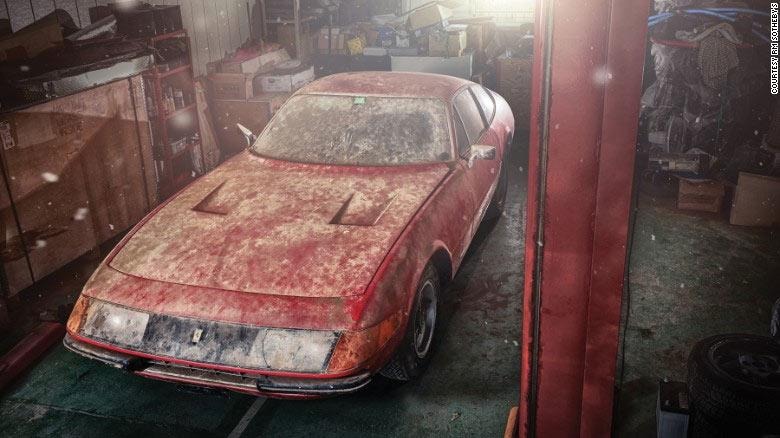 This car was completed in 1969, and shipped to a Japanese dealership in 1971. It was sold several times before being bought by Makoto Takai around 1980. The odometer shows only 22,000 miles and is being sold in original, dirty, and unrestored condition. RM Sotheby's expects the car to sell for around $2 million.
This unrestored Ferrari will be auctioned off along with other Ferrari cars, including one very nice and perfect 1959 Ferrari 250 GT. The 1959 Ferrari 250 GT LWB California Spider could sell for as much as $11.3 million. A 1960 Ferrari 250 GT SWB Berlinetta Competizione is also up for auction and could go for around $12 million.
SOURCE: CNN