One Mix 3 Convertible Mini Laptop Grows Up With Larger Screen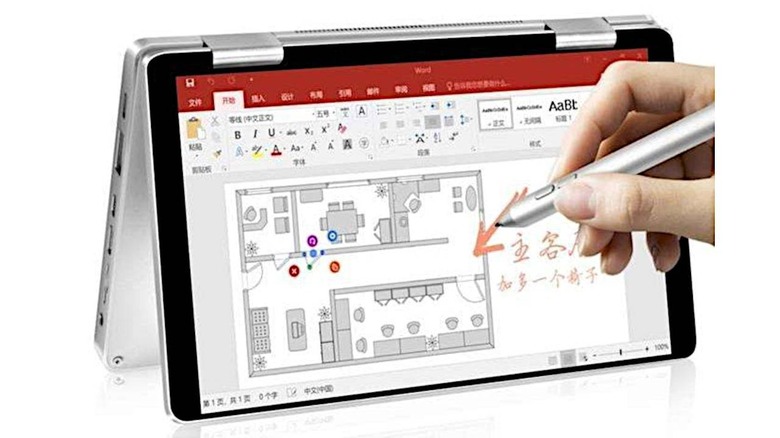 Although they will never become mainstream even to the extent Netbooks once were, mini laptops from the likes of GPD and One Netbook have found their faithful niche market. This year seems to be poised to be quite an interesting one given what's reportedly coming. It seems, however, that most of the players have outgrown the 7-inch form factor as one of the big three, One Netbook, is now also jumping into the 8-inch territory.
It might not be as big as GPD or Chuwi but One Netbook quickly made a name for itself with the One Mix Yoga pictured above. It was the first of its kind to feature the convertible form factor, ala a Lenovo Yoga, in a 7-inch mini laptop size. Now along with the other two, the One Mix 3 is getting bigger with an 8.4-inch 2560x1600 "2K" screen.
The rest of the specs aren't bad either. It seems that this year's batch will all be using an Intel Core m3-8100Y with at least 8 GB of RAM and NVMe PCIe SSD storage. The One Mix 3 will still have a pressure sensitive stylus that, curiously, is noted to be compatible with an "original surface 4,096 pressure stylus pen", presumably referring the Microsoft's N-Trig stylus.
While larger than its predecessors, the One Mix 3 is also thinner. It seems that the keyboard keys will be the same size but the space between them could make for more comfortable typing, hinted by the picture below (One Mix 3 in black). Don't expect any touchpad though given it's not large enough to accommodate one.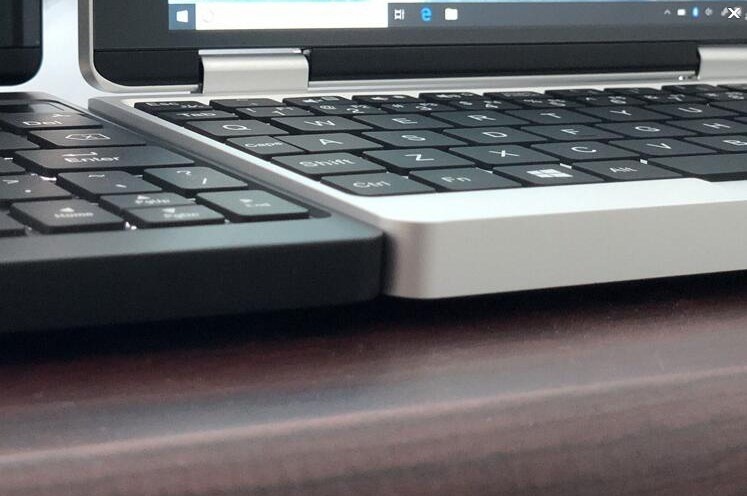 There is no word when the One Mix 3 will come out but it will be facing some tough rivals in this tiny market. GPD is coming out with not one but two mini laptops, a 9-inch Pocket 2 Max and an AMD Ryzen-powered Win Max. Chuwi has also decided to join the fray with its own 8-inch convertible, the Chuwi Minibook. Suffice to say, you won't be lacking in choices if you're looking for a larger than pocket-sized laptop, presuming you're fine buying from these brands.