One evening in Vegas with Lensbaby's composer and 0.42x Super Wide Lens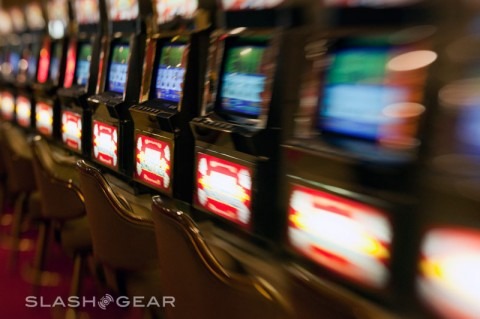 We met with Craig Strong, the co-founder and brain behind the Lensbaby's ingenious selective focusing SLR lens at PMA 2009. Craig invited us to test out the composer and the complimentary 0.42x Super Wide lens as part their Optical swap system, and that was hard to refuse. Why not? The show was slow anyway, Yes Sir. Give me an EF mount.
The Lensbaby 0.42x Super Wide Angle lens is new to the show. Compatible with any Lensbaby lens, it converts Lensbaby optics from a 50mm focal length to an ultra-wide 21mm focal length. It's an inexpensive add-on but a wider version of the same selectively-focused optics with plenty of scope for fun and creativity. To learn more about Lensbaby's composer, Muse and the new Super Wide angle lens, see the video below.
At the end of the day, I had little energy left to cruise around the Strip, but managed to snap a few shots with the new lens on my way back to the Paris hotel. It's more suitable for crop-sensor based DSLRs, due to vignetting, but it made do with a Full Frame camera just fine.  The Lensbaby 0.42x Super Wide Angle lens is available to order now, priced at $79.95.
[vms 9a1678042477183b7ac3]