OmniVision unveils 16MP sensor with 4K video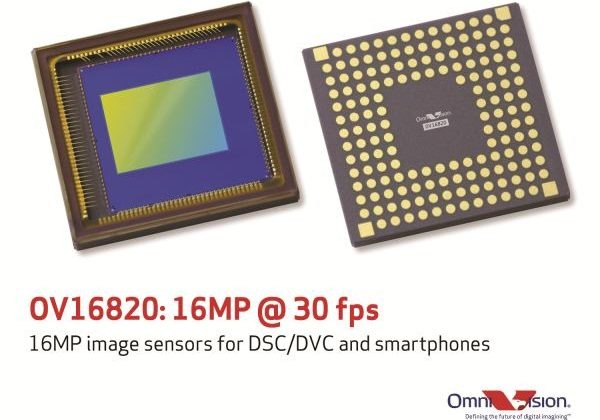 How many megapixels is too many megapixels? Trick question: you can never have enough. OmniVision has unveiled new sensors, the OV16820 and OV16825, designed to be used in future smartphones that would put 16 megapixels in your pocket. Not only that, the sensors move beyond 1080p video, allowing for 4K recording at 60 frames per second. Who said the spec race was dead?
4K recording is handled at 60fps, but you can also record the full sensor output (4608 x 3456) at 30fps. 1080p recording also hits 60fps with the added benefit of the extra sensor area being used for image stabilization. There is a little problem with recording 4K on a smartphone, though: you need a dedicated video encoder capable of handling that much data, and right now everything on the market designed for smartphones is limited to 1080p.
As for the pixel count, the Nokia PureView 808 still has this sensor firmly beat with 41 megapixels, although Nokia has expressed interest in 4K video recording in the past. There's no word on when the sensors will be making their way into shipping products, and OmniVision isn't saying which vendors will be using them either, but production isn't due to begin until the fourth quarter.
[via AnandTech]