OmniVision Takes a Step Toward High Definition Web and Mobile Phone Cameras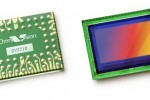 Today marks the day that OmniVision announced a sensor that could potentially make 1080p video capture a very real possibility in mobile devices. And not in ten years. The sensor is called the OV2710, and it can record the HD resolution at 30 frames per second, and it utilizes a 2-megapixel camera that matches the format. Keeping the megapixels low adds quite a few benefits, like lower expenses and getting better image quality in low lighting situations.
And if 1080p at 30 frames per second isn't your cup of tea, then the sensor can also be scaled back to promote 720p resolution at 60 frames per second, and even more at standard definition with 120 frames per second. OmniVision designed the sensor with usability in mind, and in doing so made it small enough to not only fit within camcorders, but to also fit inside webcams and mobile phones.
Truth be told, we can't wait to see this implemented. While it's great to watch videos from the cell phone on a peripheral device in the high definition format, getting to record in 1080p with our cell phone would be pretty fantastic. And while we'd like to see this in our phones now, we can be happy to know that production in volume begins in September. And yes, OmniVision is an iPhone 3GS supplier, but we'll have to wait and see if Apple (or any other manufacturer for that matter) takes advantage of the OV2710 any time soon. Cross your fingers.
[via Electronista]