OMbra and OMrun platform tracks running performance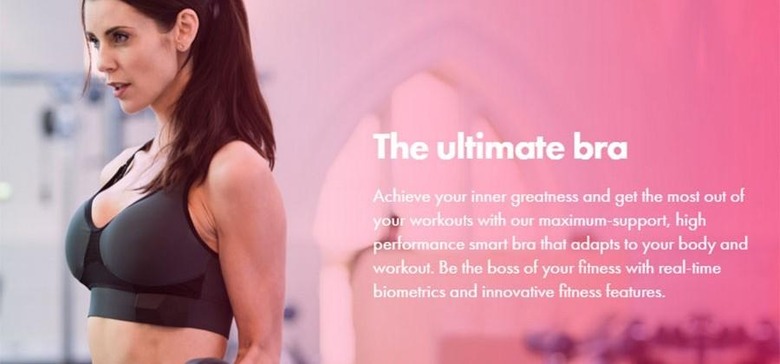 OM has created a new sports bra for female runners and athletes that has the ability to track all sorts of information about athletic performance. When used in conjunction with the new OMrun paltform, the OMbra is able to track multiple aspects of running including basics like distance, cadence, pace, heart rate, and calories.
In addition to those basic metrics, the OMbra and OMrun platform can track running economy measuring how much oxygen it takes for the runner to travel a certain distance. It can also track breathing rhythm to help runners develop the right breathing pattern for more performance,
The OMbra can also measure fatigue with the ability to measure biometric effort before, during, and after each run. Biometric effort is figured using heart rate, breathing rate, and heart rate variability as measured during a run.
The systems also act as a biometric coach to align biometric effort with your target effort during a run. In addition to measuring all the data about your run, the OMbra also promises the style and support women want when they are running or exercising. OMbra and OMrun platform will launch in the spring of 2016. Pricing is unannounced and those interested can register for more details.
SOURCE: OMsignal