Olympus Tough! TG-5 puts you at ease while capturing memories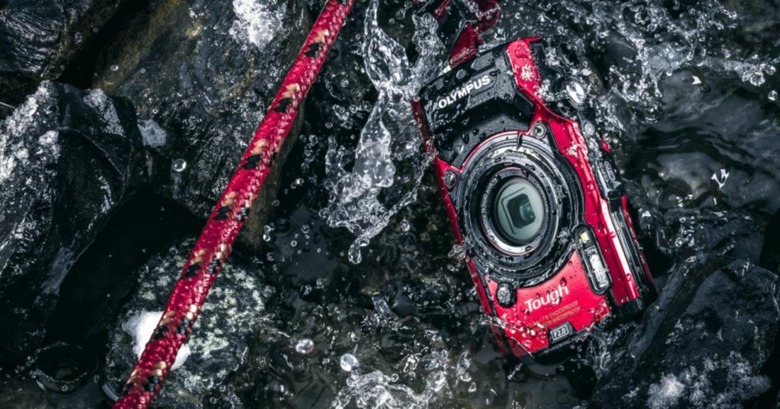 When you are trying to shoot or record once in a lifetime moments, the last thing you need to be worrying about is whether your camera will survive a tumble here or a splash there. While more professional, and more expensive, cameras do offer higher quality images and videos, they usually don't come with a guarantee of survivability.The newest Tough! TG-5 from Olympus, however, tries to meet you half way, offering decent photography quality and toughness all in one, accessible package.
A height of 2.1 meters, a weight of 100 kg, temperatures as low as -10°C, and 15 meters of water. That's how much torture the TG-5 can take, and that's with its naked body alone. Throw in the optional PT-058 underwater casing, sold separately, of course, and it will survive even up to 45 meters under water.
Rugged cameras, however, are often associated with lower quality output. Olympus begs to differ. While the TG-5 does have a lower megapixel count than its predecessor, from a 16 megapixel Live MOS sensor to a 12 megapixel BSI CMOS sensor, it does make up for it in a very large way. It borrows the same TruePic VIII image processor from Olympus' OM-D E-M1 flagship, to not only balance the odds but also offer higher quality pictures and videos.
But there's more. Unlike the TG-4 before it, the Tough! TG-5 is capable of recording video at a high Ultra HD 4K resolution, though at 30 fps only. It can also do high-speed 120 fps videos for slow, but you have to dial the resolution down to Full HD.
With a ultra-bright wide-angle F/2.0 lens, built-in Wi-Fi and for-mode Variable Macro system, the Olympus Tough! TG-5 promises to handle anything you can throw at it. And thanks to its ruggedness, it can also handle for the times you (accidentally) throw it. All for a price tag of $449.99.
SOURCE: Olympus