Olympus FL-700WR flash, FC-WR Commander, FR-WR Receiver add wireless capabilities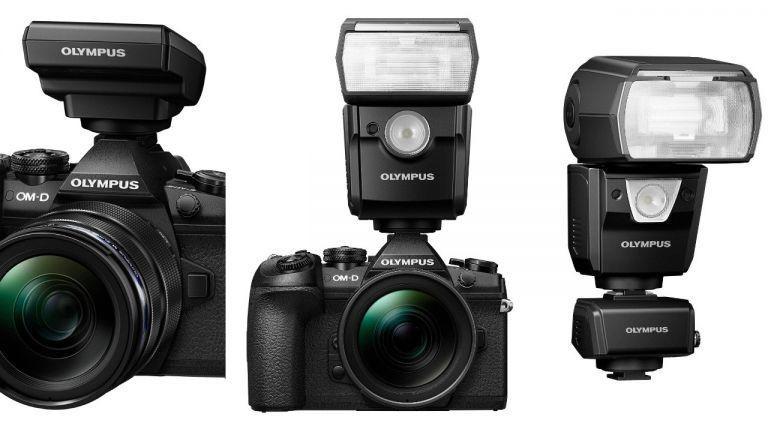 Professional photography has changed quite a lot in the past years. More than just powerful cameras, photographers need just as capable accessories like flashes. More than that, however, they also need ones that they can use in whatever situation. That's why Olympus has come out with new weather resistant, wireless attachments for its OM-D mirrorless cameras. The Electronic Flash FL-700WR, Wireless Commander FC-WR, and Wireless Receiver FR-WR can communicate with each other to provide the lighting assistance you need in whatever condition you might find yourself in.
The FL-700WR Electronic Flash can act both as a commander and as a flash receiver. As a commander, it can connect to three groups and an unlimited number of other flash units, allowing photographers to configure when and how strong each flash group goes off. Via the usual RC mode, however, it can also serve as another slave flash in the group.
With a maximum guide number of 42 (ISO 100/m), the FL-700WR supports different flash modes, with intensity, frequency, and the number of shots configurable by the user. Since it is able to fully charge in 1.5 seconds, it is also capable of sequential flash photography at 10 fps. The Olympus FL-700WR supports the High Res Shot, Focus Stacking, and Focus Bracketing features of the OM-D E-M1 Mark II as well as the new OM-D E-M1X cameras.
The Wireless Command FC-WR, on the other hand, offers a more dedicated control unit with features specifically designed for that purpose. Three independent buttons marked A, B, and C allow photographers to quickly change the settings for connected groups. Like the FL-700WR, the FC-WR's wireless radiowave communication can be used in up to three groups and with an unlimited number of flash units.
If you have a commander, you also need a receiver. That's where the FR-WR comes in, allowing for remote control via wireless radiowave technology. This receiver features a sync terminal that can accommodate commercial flash units, including a monoblock flash.
All three Olympus wireless radiowave accessories boast dustproof, shockproof, and freezeproof properties, providing weather-sealed performance when and where you need it. This makes them the perfect partner for weather-sealed cameras like the new Olympus OM-D E-M1X. The Olympus FL-700WR Electronic Flash will cost $399.99 while the FC-WR Wireless Radiowave Flash Commander will go for $349.99 and the FR-WR Wireless Radiowave Flash Receiver will retail for $229.99. All three go on sale in February.