Olympus EyeTrek Insight EI-10 smart glasses are made for business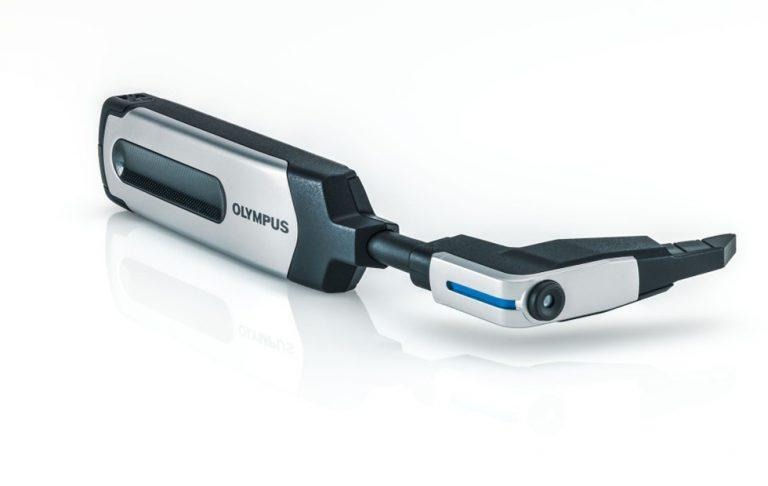 Olympus has launched a pair of smart glasses that look like Google Glass on steroids. Called the EyeTrek Insight EI-10, these smart glasses aren't made for the average consumer, but instead are intended for use in industries where having on-demand access to visual data can make tasks easier, safer and more efficient. The glasses will be available to buy starting this month.
The EyeTrek Insight smart glasses have the same general design flavor of Google Glass — that is, they are a pair of glasses with a small display positioned near one eye, a camera pointing forward, and a battery/control design mounted on one of the frame's ear pieces. However, Olympus's glasses are considerably thicker and more robust, and they're not intended for the average person.
Olympus explains that its EI-10 smart glasses feature its Pupil-Division Optical System, this opposed to the usual beam splitting technology that alternative models typically use. With this system, Olympus says its glasses offer a 'sharp and clear image' quality despite the small size and light weight.
In addition, users are able to control the EyeTrek glasses using a swiping motion via a strip on the side of the smart glasses unit. This gives users both camera and app control, according to Olympus, which says buyers also have an optional microphone accessory that could give them voice control of the device.
Unlike Google Glass, Olympus's model is designed for companies and industries that have workers in places where immediate access to data — without pulling out a phone — could come in handy. One example, as show in the image above, is a warehouse worker who is looking for a particular item; the glasses could be used to show which row an item is in.
The Olympus EyeTrek EI-10 is priced at $1,500.
SOURCE: Olympus